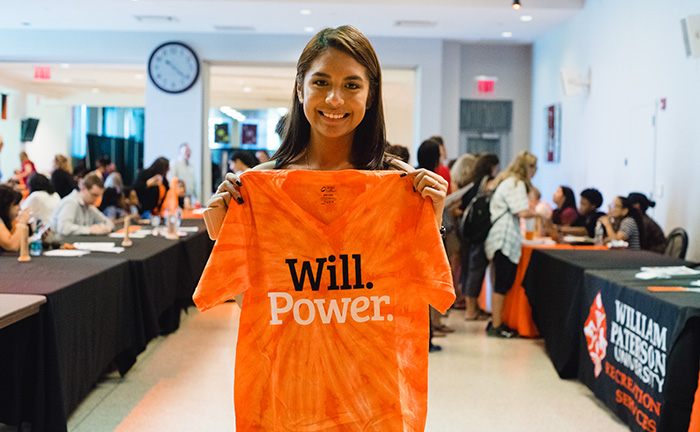 Student Program
New incoming transfer students are offered a program to help with your transition to William Paterson. Meet faculty, staff and fellow students eager to clarify your concerns, address some typical transfer student questions and complete a variety of processes prior to your formal arrival. Please make the needed arrangements to attend all day.
The Transfer Student Orientation programs will be held:
Tuesday, August 22, 2017 (9:00 a.m. - 1:00 p.m.)
Wednesday, August 23, 2017 (9:00 a.m. - 1:00 p.m.)
The program includes:
AA/AS Articulation Discussion
Transitions to Life at William Paterson
Academic Expectations
Meeting faculty and staff
Financial Aid Options
Career Development and Advisement presentations
Resolving pending matters such as payment plans as well as acquiring your student I.D.
It has been repeatedly noted by our transfer students that attending these programs helped them with their transition.
Parent Program
Parents and other family members are also encouraged to attend to clarify your questions and address any of your concerns as well. While the students are participating in their sessions, you are provided an opportunity to meet many of our staff who will explain several processes and discuss a variety of services available to your students. Support from campus and off is always essential for student success.
The programs will be held during the dates and times as stated above. Please encourage your student to participate fully in this one-day program. The program includes:
The WPUNJ Academic Experience
Practical information for parents
Overview of financial aid and payment resources
Directions
Directions are available here.
Questions
If you have any further questions regarding Orientation, please visit the frequently asked questions section or e-mail us at wpu-orientation@wpunj.edu or call us at 973-720-6206 which is our Orientation Hotline where you can leave messages if needed. During the summer months, the University is closed on Fridays, so your best way to reach us would be through e-mail.