Feel the Pioneer spirit
With nearly 2,600 undergraduates livling on campus, you'll share an active college experience with students from every background and perspective. We have more than 115 clubs and organizations, 28 fraternities and sororities, and 13 NCAA Division III sports teams-so there's always something exciting going on. Our beautiful residence halls provide a safe and comfortable environment for studying and participating in activities, making it easy to stay connected to everything that's happening on campus. You'll build professional connections and lifelong friendships with your fellow Pioneers.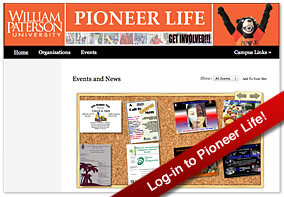 Click here to enter the Pioneer Life portal.
Your personalized location to get involved
and learn about clubs, organizations and
events on campus.