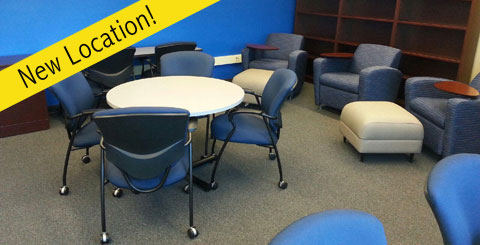 Come See Our New Home!

The Office of Veterans Affairs is now located in 118 Speert Hall. Come visit our expanded space!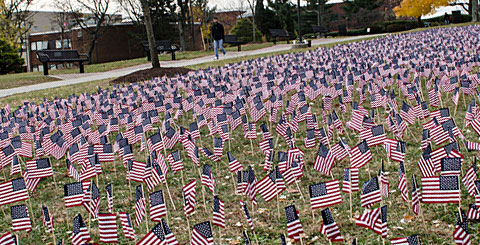 Veteran's Day 2013

Volunteers planted thousands of flags in Zanfino plaza as part of Veteran's Day observances.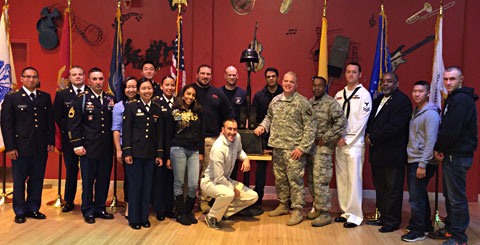 Veteran's Day 2013

Campus, community, and veterans were joined by President Kathleen Waldron, to honor veterans for their service on Veteran's Day.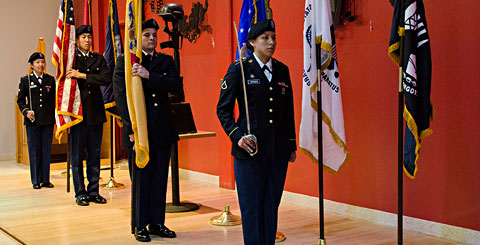 Remembrance Day Roll Call 2013

Students Belicia Trajano (far left) and Karen Adrada (far right) with members of the ROTC honor guard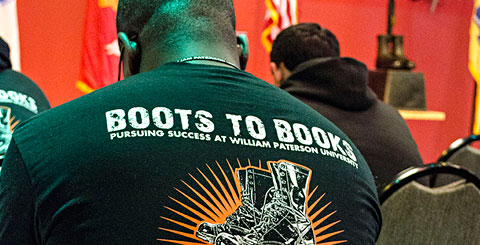 Remembrance Day Roll Call 2013

Student Veteran Gordon McCrae during the reading of the names on Veteran's Day.

HONOR, RECOGNITION, AND SUPPORT
The role of the Office of Veterans Affairs at William Paterson University of New Jersey is to provide support to veterans and their families. Our primary mission is to guide veterans, active service members, and eligible dependents to a variety of services that may benefit them and help them connect with one another. We are committed to developing programs and services that will ensure a smooth transition to campus life.
William Paterson University
300 Pompton Road
Wayne, New Jersey 07470
973-720-2000