Office of the Provost
Office of the Provost and Senior Vice President for Academic Affairs
The Provost and Senior Vice President for Academic Affairs is the chief academic officer for the University and oversees all undergraduate and graduate programs. The Provost is responsible for leading the development and implementation of academic planning for the University, overseeing curriculum and degree development, and administering the budget for the Academic Affairs division. As part of the President's Cabinet, the Provost works with the other vice presidents at the University to maintain the quality of programs and services offered by the University.
The University offers over 250 undergraduate and graduate programs, housed in five colleges:
The Provost meets regularly with the deans of the five colleges to discuss matters pertaining to academic activities on campus, and convenes the Academic Affairs Council and the Provost's Council to discuss larger issues that arise throughout the year.
In addition to the five academic colleges, the Provost oversees the work of:
The Office of the Provost ensures compliance with the accreditation standards established by the Middle States Commission on Higher Education, and leads the institution's retention, graduation, and assessment activities.
The Office of the Provost is located in Raubinger Hall Room 100 and the phone number is (973) 720-2121.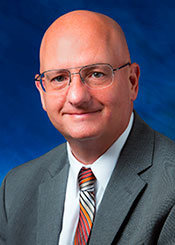 Warren G. Sandmann, Provost and Senior Vice President for Academic Affairs
William Paterson University
300 Pompton Road
Wayne, New Jersey 07470
973-720-2000