History
33 Years of Exceptional Programs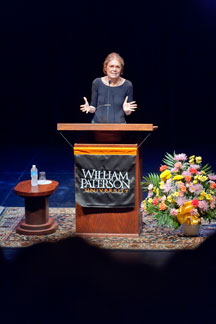 Gloria Steinem on May 4, 2012
For audiences eager to hear illuminating discussions by today's most in-demand speakers, William Paterson University offers the Distinguished Lecturer Series (DLS)—an event that brings illustrious personalities from the worlds of politics, government, the arts, literature, sports, science, and business, along with original programs—to Wayne, NJ.

In 2011-2012, the Series presented Gloria Steinem and Diane Ravitch. Previous speakers include actor Al Pacino, New York Yankees and Boston Red Sox general managers Brian Cashman and Theo Epstein, musical theatre composer Stephen Sondheim, New York City Mayor Rudolph Giuliani, former Secretary of State Colin Powell, former British Prime Minister Margaret Thatcher, film directors Oliver Stone and Spike Lee, performer Gregory Hines, and writers Alice Walker and Joyce Carol Oates to more than one hundred thousand audience members who have attended DLS since its inception.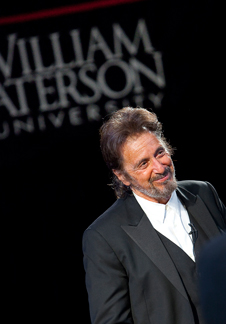 Al Pacino on October 1, 2010.
Through the years, nearly one hundred business entities and individuals have provided the funding needed so that audiences could personally encounter, at affordable ticket prices, the more than one hundred public figures who have come to the University. Here is a complete list of lecturers who have attended DLS since its inauguration on February 11, 1980.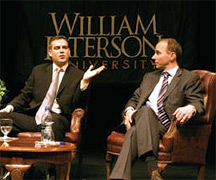 Theo Epstein, general manager for the Boston Red Sox, and Brian Cashman, general manager for the New York Yankees on January 25, 2008.