Business Concept Competition 2014
Business Concept Competition 2014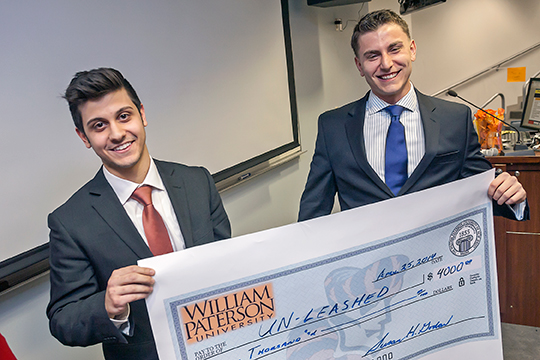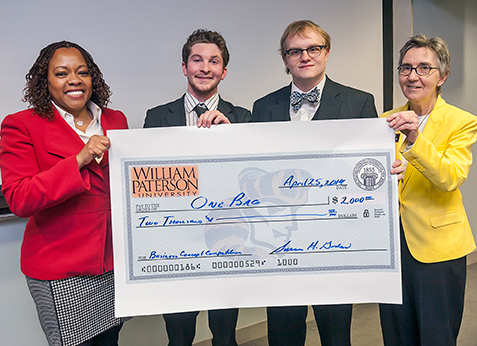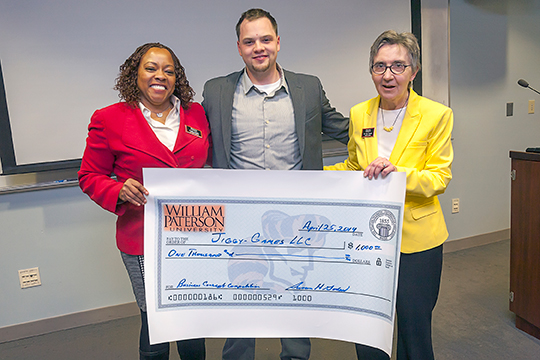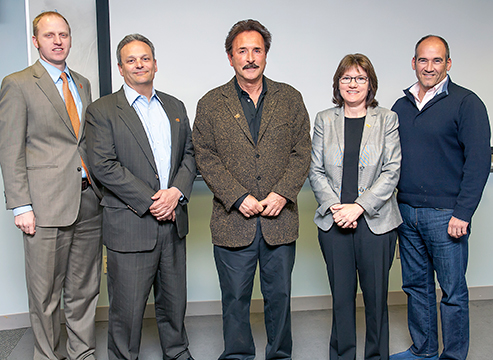 Un-Leashed, a unique, pet product combining an all-in-one pet leash, collar, and calming agent won first prize in William Paterson University's third annual Business Concept Competition announced on Friday, April 25, 2014. Students Durim Borova and Anthony Ferraiolo, the creators of Un-Leashed, won the top prize of $4,000 in the contest.
Team members David Huebsch, Elizabeth Cannizzaro, John Kaplan, and Devin Pendergast won the $2,000 second prize for their business idea called OneBag, a customizable camera bag that will fit every type of camera. In third place, James Young took the $1,000 prize for his concept JiggyGames, a fun and easy game everyone can enjoy on their mobile device.
The contest, open to all undergraduate and graduate students, took place in the Valley Road Auditorium, where finalists presented an outline of their business plan. Presentations included a description of the product or service, cash flow and break-even points, marketing and advertising plans, and target market.
Finalist round judges for the event included alumni who have distinguished themselves in business and finance. They included William Corrente '91, a founding partner in VIP-Very Important Paws, a luxury dog hotel, daycare, grooming, retail and training facility located in West Palm Beach; Lauren Locker '79, proprieter of Locker Financial Services; Richard Sponzilli '71, chairman and CEO of Landscape Sponzilli Group, Inc.; and Joseph Velli '80, retired chairman and chief executive officer of ConvergEx Group. Lukas Dean, assistant professor of economics, finance and global business in William Paterson University's Cotsakos College of Business, also served as a judge. Sharon Simmons, assistant professor, marketing and management, served as coordinator of the event, along with assistance from Thomas Deller, adjunct professor, Cotsakos College of Business, and Peter Ha, student coordinator.
The 2014 Business Concept Competition was sponsored by the University's Cotsakos College of Business MBA program in Entrepreneurship, Lauren Locker Financial Services, LLC, Sponzilli Landscape Group, and Sunny Island Ventures LLC.