Past Events
---
William Paterson University's 9TH ANNUAL CONFERENCE ON POLICY AND GLOBAL ISSUES -
"Orphans of Empire: The Global Youth Crisis Unveiled"
April 17, 2014
This ninth annual conference on policy and global issues tackled the troubling economic conditions facing youth throughout the world in four sessions throughout the day. Keynote address by Leontine Specker, United Nations Development Fund.

CONSTITUTION DAY
September 17th, 2013
A public lecture by acclaimed author and preeminent voting rights scholar. View PDF for more information.

"Unions Under Fire: Understanding the National Attack on Public Employees"
March 15, 2012
A public lecture by political economist and University of Oregon associate professor Dr. Gordon Lafer.

American Democracy Project
The American Democracy Project (ADP) is a multi-campus initiative that seeks to create intellectual and experiential civic engagement opportunities for undergraduates enrolled at public institutions of higher learning. ADP is a project of the American Association of State Colleges and Universities (AASCU), The New York Times, and the Carnegie Foundation. The goal of the project is to produce graduates who understand and are committed to engaging in meaningful actions as democratic citizens.
FEATURED VIDEO
WPU YOUTH VOTE PSA COMING SOON!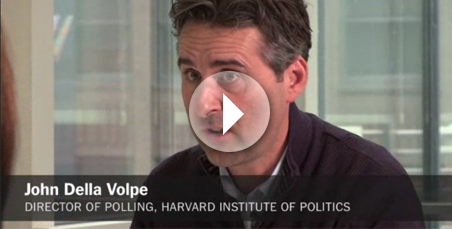 COMMUNITY ENGAGEMENT OPPORTUNITIES

Featured Community Partner:
GET COVERED (ObamaCare Enrollment Outreach) Needs Youth Volunteers in Our Area!

Get Covered America is a nonprofit, nonpartisan campaign of Enroll America focused on raising public awareness and engaging consumers about the new health insurance available under the Affordable Care Act (ACA). Powered by passionate staff and volunteers, our team has one goal: to connect you, the American consumer, to the right resources and information so you can choose a health insurance plan that's right for you, your family, and your budget. Become a FALL FELLOW volunteer by clicking on the "BE A FELLOW" link on the right hand menu!"
COMMUNITY MAP