Larry Harlow to Perform in Jazz Room Series at William Paterson University on March 3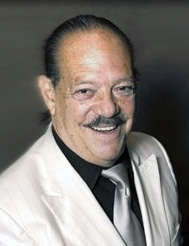 Larry Harlow
Latin jazz icon Larry Harlow will perform with the William Paterson Latin Jazz Orchestra as part of the spring 2013 Jazz Room Series at William Paterson University in Wayne on Sunday, March 3, 2013, at 4 p.m. in the Shea Center for Performing Arts on campus. The acclaimed Sunday afternoon concert series is currently celebrating its 35th anniversary season.
Prior to the concert, Harlow will be the guest for "Sittin' In," an informal discussion about jazz, at 3 p.m. in Shea Center. Admission is free to all Jazz Room ticket holders. Tickets are available at the Shea Center Box Office in advance at 973.720.2371 or wp-presents.org or on the day of the performance at $15 general; $12 senior citizens, William Paterson faculty, staff and alumni; and $8 for non-William Paterson students. William Paterson students may attend free of charge with valid ID.
Harlow was the pianist for the Fania All-Stars that included salsa superstars Hector Lavoe, Johnny Pacheco, Willie Colón, and others. He is a pioneer of Afro Cuban music and revolutionized what is known today as salsa when he developed the explosive trumpet and trombone brass sound of the contemporary salsa bands in the early 1970s. In addition to his performance career, Harlow is a prolific producer for audio recordings and documentaries. In 2008, he earned the Latin Grammy Lifetime Achievement Award.
Launched in 1978, The Jazz Room is one of the largest and most prestigious college-sponsored jazz events in the country. Performers include renowned professionals who encompass the complete spectrum of jazz, as well as William Paterson's own student ensembles. The series has won numerous grants from the New Jersey State Council on the Arts and the National Endowment for the Arts for its innovative programming.
# # #
02/25/13