William Paterson University Psychology Professor Neil J. Kressel Wins Book of the Year Award from Journal for the Study of Antisemitism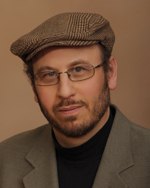 Neil Kressel
Neil J. Kressel, professor of psychology at William Paterson University, received a Book of the Year Award for his book, "The Sons of Pigs and Apes:" Muslim Antisemitism and the Conspiracy of Silence (Potomac Books) from the Journal for the Study of Antisemitism.
Released in November 2012, Kressel's book argues that many in the West have ignored, minimized, or misunderstood anti-Semitism in the Muslim world.
"The Sons of Pigs and Apes" documents antisemitism in Muslim communities across the globe. It also offers a historically and psychologically based analysis of antisemitism's roots in Islamic countries.
"I was happy that the journal editors saw merit in my work and hope that the award will call attention to the problems I discuss," says Kressel. "The important thing is that political and religious leaders around the world, including Muslim leaders, speak clearly and loudly against this form of bigotry."
"The Sons of Pigs and Apes" is Kressel's fifth book. He is also the author of Bad Faith: The Danger of Religious Extremism (Prometheus Books, 2007) and Mass Hate: The Global Rise of Genocide and Terror (Basic Books/Westview, 2002).

Kressel holds a Ph.D. from Harvard University and has been a visiting associate professor at Yale University. He serves as director of the Social Sciences Honors Program track at William Paterson University.
03/18/13