Mary Duffy '79 Named Passaic County Teacher of the Year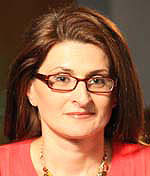 Mary Duffy '79
Mary Duffy, a 1979 graduate of William Paterson University, has been named the 2012-2013 Passaic County Teacher of the Year.
Duffy has been an educator for nineteen years, ranging from grades three through eight in urban and suburban areas. Currently, she is teaching grade five at Marshall Hill School in West Milford, New Jersey. A lifelong learner, Duffy also holds an M.A. teaching degree.
In addition to being selected as the Passaic County Teacher of the Year, she has received the A+ Teacher Award, Modern Pioneer Award, and the Governor's Teacher Recognition Award.
05/13/13