More than 400 Students Visit Campus for New Jersey Future Educators Conference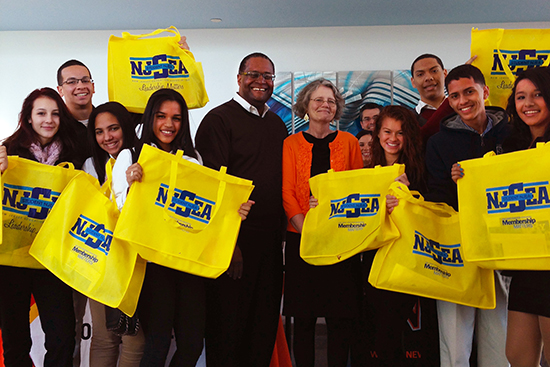 William Paterson University hosted the New Jersey Future Educators Association (NJFEA) Conference on Friday, October 25, in the University Commons Ballroom on campus. More than 400 students who are interested in becoming teachers attended the event from approximately 40 N.J. high schools. The Garden State Partnership for Teacher Quality, the New Jersey Education Association and the Center for Future Educators at The College of New Jersey also partnered with William Paterson University for the event.

William Paterson University College of Education faculty led breakout sessions in topics such as: Teaching Linguistically and Culturally Diverse Learners, Joys and Rewards of Teaching Middle School; Using Picture Books with Young Children to Learn About Their Families, Success in Teaching, and Close Encounters of Another Kind. A special panel was featured for all participants—Celebrating a Teacher and Preparing to Teach.
10/25/13