Vocalist Gregory Porter to Perform in Jazz Room Series on October 27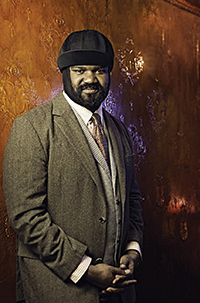 Gregory Porter
Gregory Porter, American jazz vocalist, songwriter and actor, will perform at 4 p.m. on Sunday, October 27 at William Paterson University in Wayne. The performance will take place at the University's Shea Center for Performing Arts on campus as part of the Jazz Room Series.
Tickets are available at the Shea Center Box Office in advance at 973.720.2371 or wp-presents.org for $15 general; $12 senior citizens, William Paterson faculty, staff and alumni; and $8 for non-William Paterson students. There will be an additional $3 charge per ticket purchased on show day. William Paterson students may attend free of charge with valid ID.
Porter combines a deep jazz and blues sensibility with a '70s soul-R&B sound in the international jazz scene. His jazz vocal skills were recognized with a 2011 Grammy nomination for his debut album "Water." The Wall Street Journal described "Liquid Spirit," his latest album, to be "shot through with gospel, blues and R&B influences."
Launched in 1978, the Jazz Room is one of the largest and most prestigious college-sponsored jazz events in the country. Performers include renowned professionals who encompass the complete spectrum of jazz, as well as William Paterson's own student ensembles. The series has won numerous grants from the New Jersey State Council on the Arts for its innovative programming.
10/25/13