CEO of MentorNet to Speak to William Paterson University STEM Majors on March 13
Mary Fernández, chief executive officer of MentorNet, an organization created to offer high-quality mentoring to students in the STEM fields will speak to students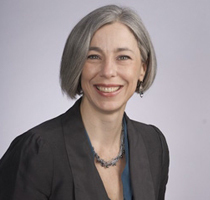 Mary Fernández
--Event is presented by University's WISE (Women in Science and Engineering) Program and Women's Center as part of Women's History Month celebration
Mary Fernández, chief executive officer of MentorNet, an organization created to offer high-quality mentoring to students in the STEM fields (science, technology, engineering and math), will speak to STEM majors at William Paterson University in Wayne on Thursday, March 13, 2014. The program, part of the University's celebration of Women's History Month, will be held from 12:30 to 1:45 p.m. in Science Hall 2064 on campus. Admission is free and open to the public.
Fernandez spent seventeen years at AT&T Labs Research, most recently as assistant vice president of information and software systems research, where she supported more than 50 PhD-level scientists whose research advances the systems that support AT&T's communications infrastructure and services. A member of MentorNet since 1998, Fernandez has mentored seventeen protégés while pursuing her career in computing research. A recipient of the 2011 Great Minds in STEM-Technical Achievement in Industry Award, Fernandez holds bachelor's and master's degrees in computer science from Brown University and a doctorate in computer science from Princeton University.
The program is presented by William Paterson University's Women's Center and the University's WISE (Women in Science and Engineering) Program, which offers students individualized mentoring, networking with women professionals in the sciences, special lectures and talks, a shadowing opportunity, and visits to a range of corporate and educational locations.
For additional information, contact Eliana Antoniou, professor of mathematics and director of the University's WISE Program at 973-720-3715.
02/25/14