University Observes Women's History Month in March
Lectures and performances are among the events that honor women this month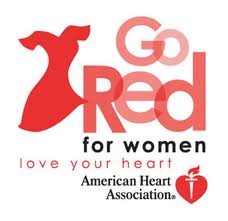 "Educating Women, Empowering Women" is this year's theme as William Paterson University celebrates Women's History Month in March with a variety of lectures and performances.
"Women's Education and Empowerment Conference" is a daylong conference to be held on Friday, March 2 from 8:30 a.m. to 3:30 p.m. in the University Commons Ballroom A. The keynote speaker, Roberta Francis, the former director of the Office of Women for the State of New Jersey under Governor James Florio, and an activist working to add a sex non-discrimination amendment to the U.S. Constitution, will speak at 2:00 p.m. The event, which also includes a series of workshops, is sponsored by the University's Women's and Gender Studies Department, Women's Center, and the Future Knowledge Center for Women. The conference fee is $10; admission is free for students.
Performances of The Vagina Monologues, a play by Eve Ensler, will be held in Hunziker Black Box Theatre, as part of a world-wide campaign to end violence against women and girls. Proceeds go to the Strengthen Our Sisters Shelter, West Milford. Performances will be held on Tuesday, March 13 at 12:30 p.m. and 7:00 p.m.; and Wednesday, March 14 at 7:00 p.m. Tickets are $5 for William Paterson students with ID; and $12 for faculty, staff, and guests. Tickets are available at the Campus Activities Office in the Machuga Student Center and at the door, pending ticket availability.
"A Conversation and Reading With Cristina Garcia," an award-winning author and journalist, will be held on March 13 from 3:30 to 6:00 p.m. in University Commons Ballroom A. Admission is free. This program, sponsored by the Latin American and Latino Studies Program, is part of a series funded by a grant from the Tinker Foundation, which promotes the development of an equitable, sustainable and productive society in Latin America. For additional information, contact 973-720-2535.
The seventh annual Red Dress Dinner Awards Ceremony, a benefit celebration to honor the recipients of the Women of Vision Award and the Student Essay Contest winners, will be held on Wednesday, March 28 from 5:00 to 8:00 p.m. in the University Commons Ballroom. Tickets are $5 for students with a William Paterson ID; and $20 for all others. Tickets are on sale at the Campus Activities Office in the Machuga Student Center. Proceeds will be donated to the American Heart Association.
For additional information about these events, contact the William Paterson University Women's Center at 973-720-2946.
02/24/12