Professional Basketball Player Essence Carson Helps William Paterson University Celebrate Convocation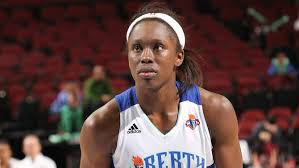 Essence Carson
Essence Carson, a professional basketball player for the New York Liberty, will present the Convocation address at William Paterson University on Thursday, September 19. This year's ceremony will be held at 12:30 p.m. in Shea Center for Performing Arts and the John Victor Machuga Student Center. The program includes music and remarks by University administrators.
In a colorful and traditional ceremony the University will honor a new academic year by inviting professors and other members of the University community to welcome incoming students and celebrate their entry into academic life.
Convocation is an annual event that brings together the incoming class, the faculty, the President, the Provost, and members of the administration to recognize the beginning of a new academic year. It is celebrated at most colleges and universities as a means of both welcoming new students to the campus and to higher education, and to challenge students to make the most of the university experience.
A member of the WNBA since 2008, Carson is a graduate of Rutgers University where she earned a bachelor's degree in psychology with a minor in music, while playing on the women's basketball team. She started playing organized sports at age 11 in her hometown of Paterson, attended Rosa L. Parks School of Fine and Performing Arts while competing athletically for Eastside High School where she was an all-state volleyball player. This past June, she was injured during a WNBA game and will miss the rest of the season. During this downtime she has released a hip-hop album called Broken Diary and has produced two videos in support of the album.
For additional information about this event, call Phillip Sprayberry, media coordinator, at 973-720-2965.
09/16/13