ADP CEO Carlos Rodriguez to Speak At Cotsakos College of Business Leadership Forum at William Paterson University On March 12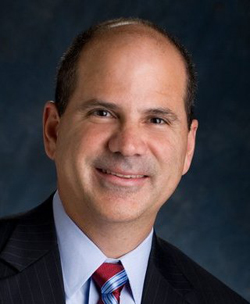 Carlos Rodriguez
Carlos Rodriguez, the president and CEO of ADP, will be the guest speaker at the William Paterson University Cotsakos College of Business Leadership Forum on Tuesday, March 12, 2013. The event will be held from 11:00 a.m. to 2:00 p.m. in the University's 1600 Valley Road Auditorium.
The Leadership Forum enhances learning in the Cotsakos College of Business community by inviting high-performing business leaders to share their experiences and provide insights into current strategies and important macro trends. "It offers a tremendous opportunity for our students to glean insights about leadership philosophies from seasoned executives," says Rajiv Kashyap, interim dean of the Cotsakos College of Business. "It is an invaluable professional experience that complements our well-rounded curriculum."
Rodriguez was named president and chief executive officer of the company in November 2011. He previously served ADP as president and chief operating officer and as president of national account services and employer services international.
He joined ADP in 1999 through its acquisition of Vincam, where he served initially as chief financial officer for a short period before becoming president of ADP TotalSource. Under his leadership, TotalSource became the fastest growing, as well as the largest, professional employer organization in the industry. Rodriguez then served as president of ADP's Small Business Services, which included ADP's small business payroll services, ADP TotalSource, and ADP Retirement Services. Under his leadership, ADP Small Business Services launched the "RUN Powered by ADP®" payroll management service, which has become one of ADP's fastest growing product platforms.
Rodriguez holds master of business administration and bachelor of arts degrees from Harvard University. In addition to his work at ADP, Mr. Rodriguez serves on the boards of ADP, Hubbell Incorporated, and A-T Children's Project. He is a member of the Business Roundtable and the Economic Club of New York.
For additional information, call the William Paterson University Cotsakos College of Business at 973-720-2964.
02/21/13