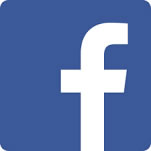 The Department of Environmental Science offers a B.S. in Environmental Science and a B.A. in Earth Science, our new major: B.S. in Environmental Sustainability is now available. The department also offers a minor in Environmental Science. Descriptions of the faculty, curriculum, resources, etc. are found on the pages highlighted in the menu at left.
Find out about our faculty, research, internship and career opportunities. We are proud of our graduates, please visit our alumni page to review recent student internships and alumni employment.
Click on either of the highlighted texts in the paragraph above to review the curriculum for each of the three programs within the department.
Please contact our chairperson for further information.
Dr. Jennifer Callanan, callananj@wpunj.edu


The image of the rotating globe above is from
the U.S. National Geophysical Data Center
and shows the topography and age of the ocean floor -
red is young and blue is old ocean floor.