University Galleries and Collections
Dialogue of East and West: Graphic Design by Wu FeiFei
Wu FeiFei
April 3 - May 12, 2017
This exhibition will feature posters by Professor Wu FeiFei, a graphic designer, International Red Dot Award winner, and Programme Group Leader of the Art and Design School, Shanghai Institute of Technology, China. The School of Art and Design at SIT, is recognized by the government, and is one of the oldest and most well respected programs in the country, fostered with a rich history of leadership in the development and education of design students across disciplines.
---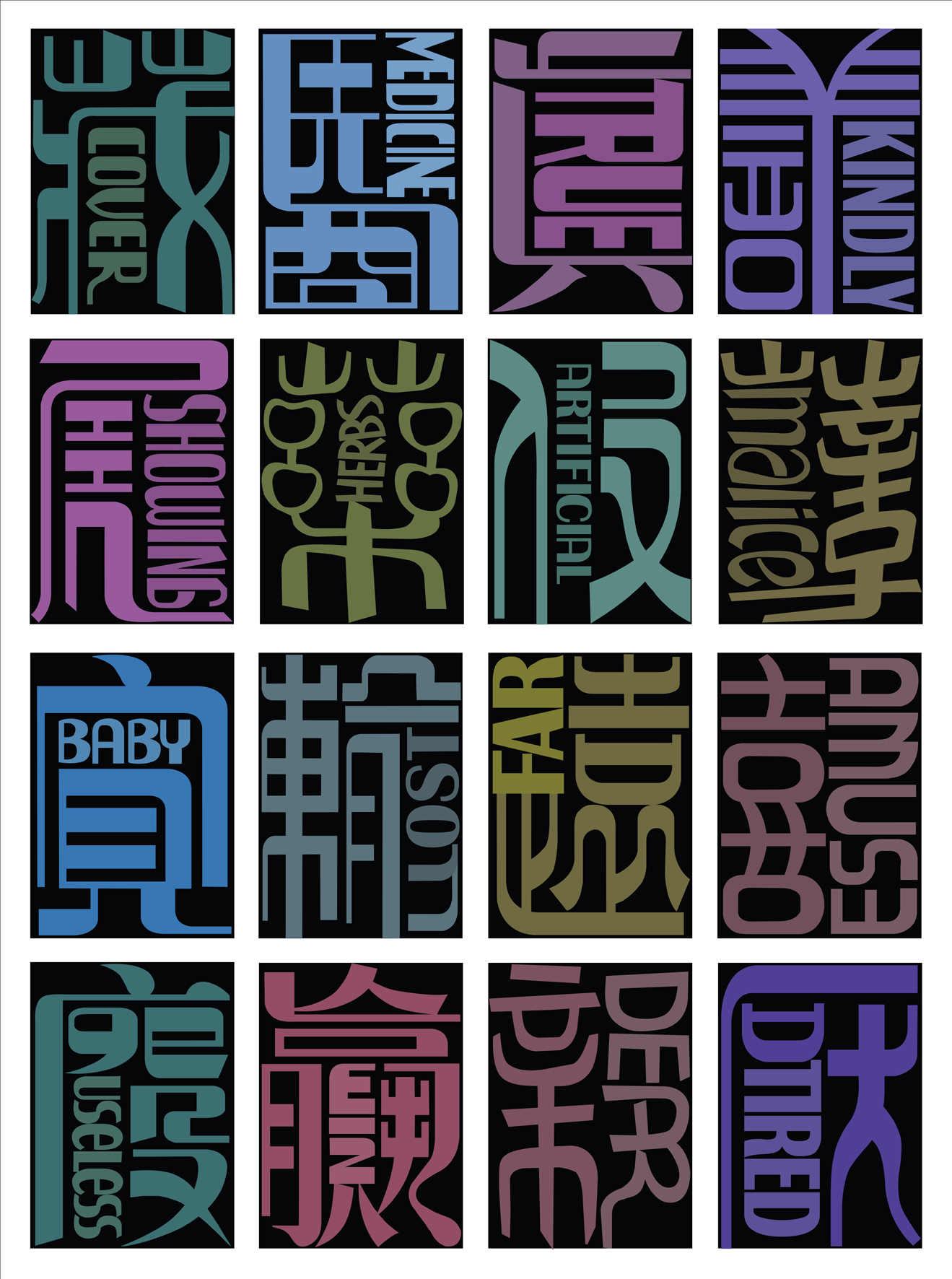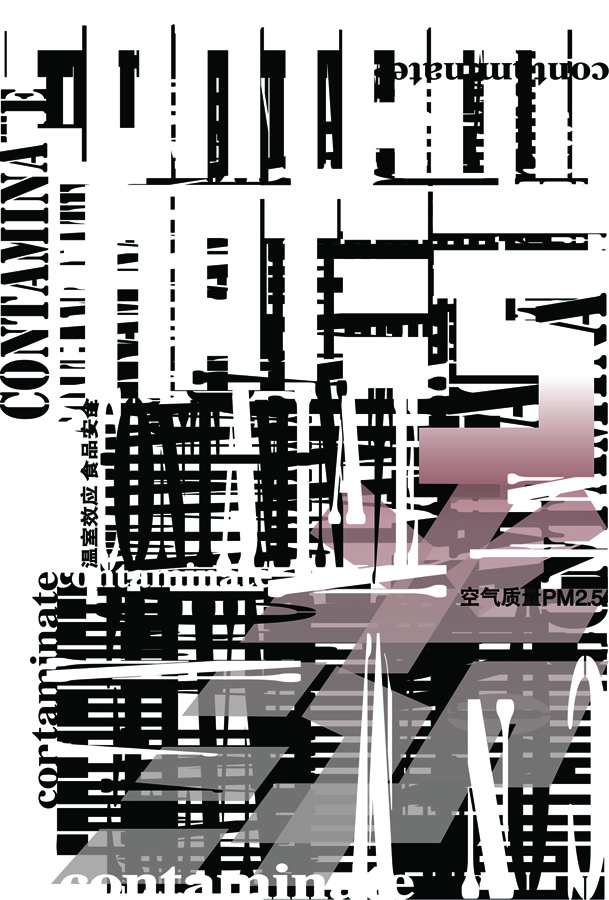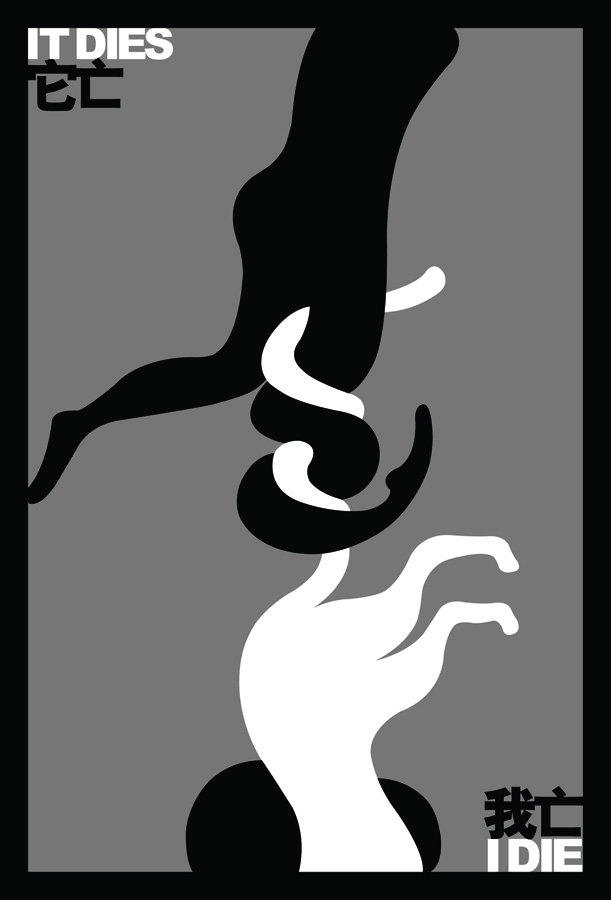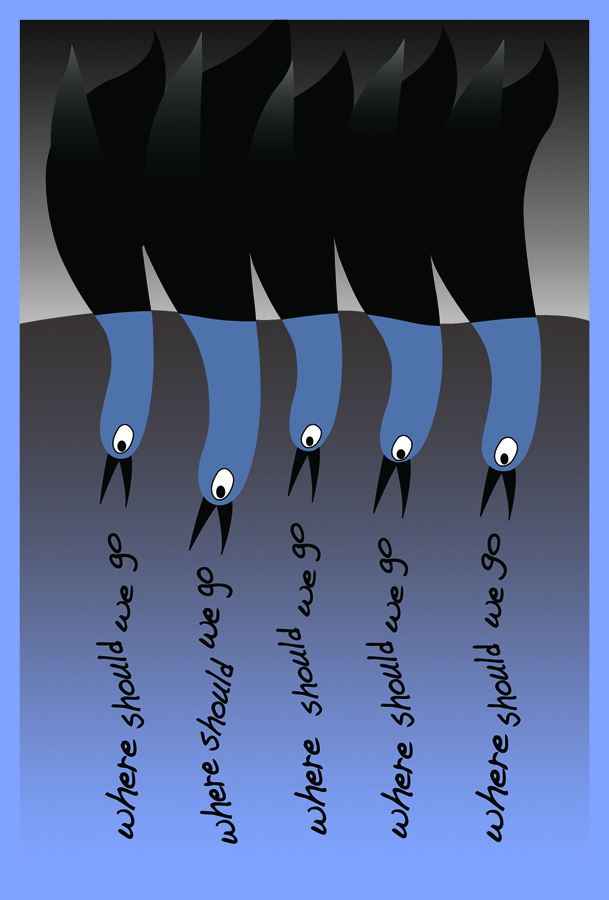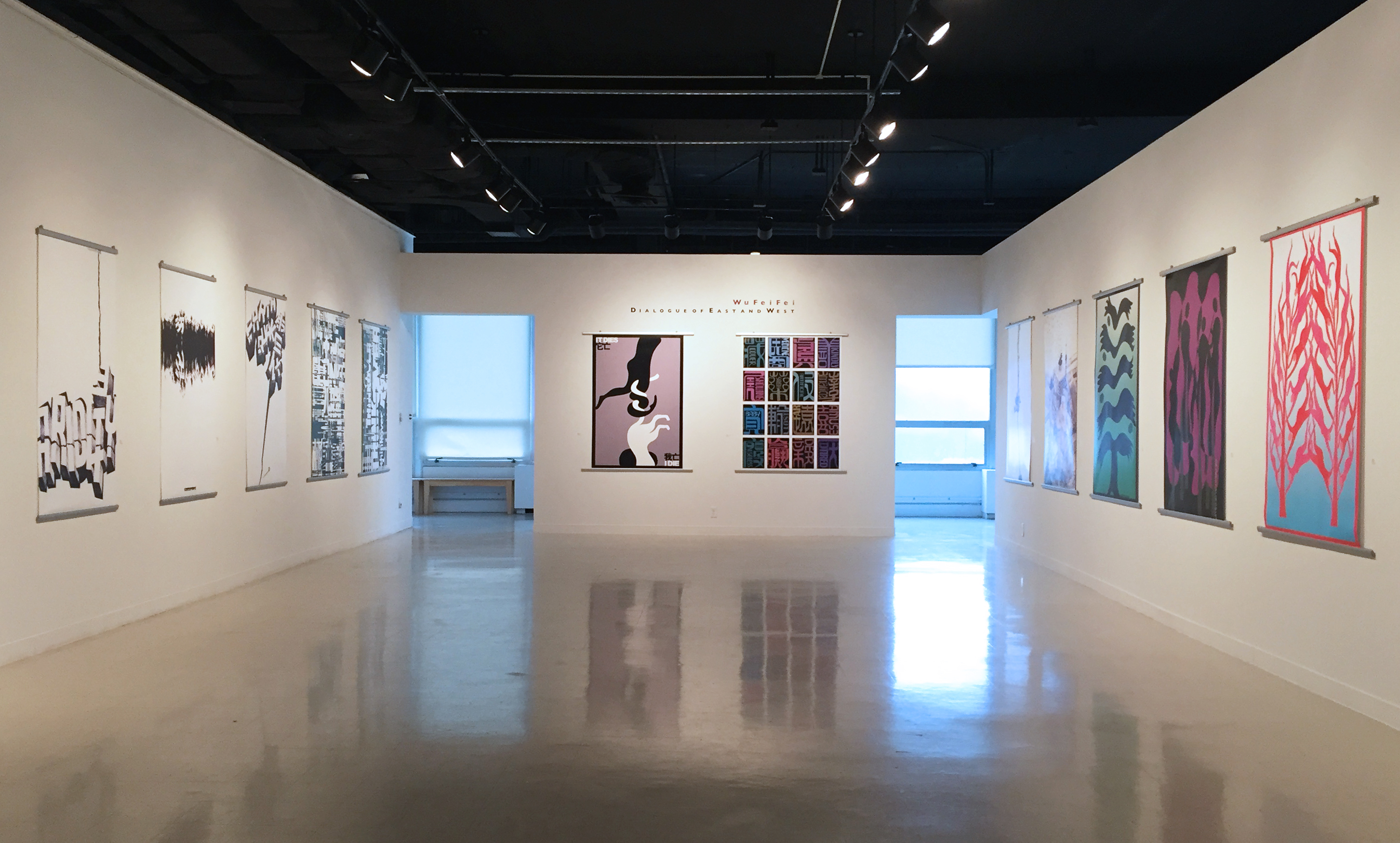 Press Release
Award-winning graphic designer Wu FeiFei experiments with form and typography while exploring themes related to nature and culture in an exhibition at the William Paterson University Galleries in the Ben Shahn Center for the Visual Arts from April 3 through May 12, 2017. Gallery hours are Monday through Friday from 10 a.m. to 5 p.m., and on April 2, 9, 30, and May 7 from noon to 4 p.m. Admission is free. An opening reception for the exhibition will be held on Sunday, April 2 from 2 to 4 p.m. The artist will give a talk about her work on Tuesday, April 4 from 11:00 a.m. to noon in the South Gallery.
Wu FeiFei's engagement with typography is evident in the poster Dialogue of East and West, which is also the title of this exhibition. In this work, Wu finds inspiration in the intersection of the Roman alphabet and Chinese characters. The resulting composition features playful variations in color, typography, and language. For example, she illustrates the English word "herbs" with a green Chinese character whose form evokes a plant. A stylistically similar poster, Conversation, melds English and Chinese words and seeks to find visual, linguistic, and even cultural harmony. In a sense, she creates a hybrid language that is simultaneously understood by different cultural groups.
In other more poetic designs, Wu depicts trees composed of graceful human figures to symbolize stages of growth, such as birth, maturity, falling in love, and marriage. These silhouettes and trees appear in undefined backgrounds, suggesting the universality of her leitmotifs.
She also experiments with typefaces, line spacing, and letter spacing while raising awareness about natural disasters, the conservation of natural resources, cloning, and the struggle for peace. In Earthquake, the letters are cleverly divided to resemble a ruptured landmass. Her intuitive arrangement of type is coupled with an artistic sensibility inspired by and attentive to the natural world. Using contrasting colors or mirrored shapes to depict dichotomies (such as man vs. nature and urban vs. rural), which ultimately are joined in her compositions, Wu embraces the active interplay of counterparts and prompts us to find connections between disparate entities.
Wu FeiFei studied visual communication design at Shanghai Light Industry College in China. She also received an MA in public art from the School of Design at East China Normal University. She attended the University of Applied Sciences in Nuremberg, Germany for one year to further her studies in visual communication design, and was invited to be an academic visitor at the Southampton Solent University in the United Kingdom in 2012. She has exhibited her work nationally and internationally at the 9th Asia Graphic Design Triennial, Seoul, South Korea (2015); the 70th International Design Exhibition, Seoul (2015); Trnava Poster Triennial, Trnava, Slovakia (2015); Asia Designers' International Exhibition, Seoul (2014); the Ukraine VIII International Triennial of Eco-poster, Kharkiv, Ukraine (2012); and the Golden Bee 10th Moscow Global Biennale of Graphic Design, Moscow, Russia (2012). She has received numerous awards including the Red Dot Design Award (2012), the Shanghai Education Achievement Award in 2004, 2009, and 2013, and the National Education Achievement Award in 2014. In 2015, she was selected as The Shanghai Model Worker and was awarded the title of March 8 Red-Banner Pacesetter, an honorary title for women with extraordinary achievements and outstanding contributions toward building socialism. Currently, she is the programme leader of the School of Art and Design at the Shanghai Institute of Technology. She is a member of the College Academic Committee, the Art and Design Committee of the Shanghai Municipal Education Commission, the Shanghai Designers Association, the Shanghai Artists Association, the Design Committee of the China Packaging Federation, and the China Arts and Crafts Society.
The exhibition is one of three on view concurrently in the University Galleries. African Art from the Tobias Collection, curated by William Paterson Professor Maggie M. Williams and students in the Arts of Africa course, is on view in the East Gallery. Here/Now: A Juried Exhibition of Student Artwork, on view in the Court Gallery, showcases student work in diverse media juried by the William Paterson Art Department faculty.
This exhibition is made possible in part by funds from the New Jersey State Council on the Arts. The William Paterson University Galleries are wheelchair-accessible. Large-print educational materials are available. For additional information, please call the William Paterson University Galleries at 973-720-2654.