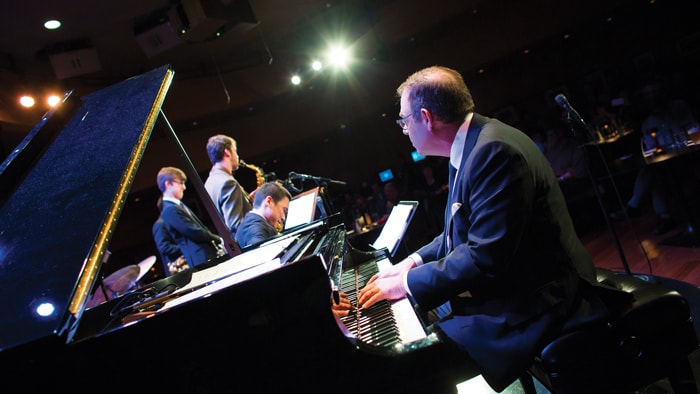 Jazzing It Up In New York City
Grammy Award-winning jazz pianist and William Paterson director of jazz studies Bill Charlap joins a University student jazz group at Dizzy's Club Coca-Cola in New York City. This was the third straight year that William Paterson jazz groups have performed at the prestigious location, which is part of Jazz at Lincoln Center. "It's a privilege to teach and perform with our talented musicians and this venue gives them an opportunity to experience performance on a professional level," says Charlap.

Charlap, who is considered one of the world's premiere jazz pianists, was featured in March on the Emmy Award-winning public television show State of the Arts, which airs on NJTV.
To see the segment, which includes clips from this year's performances at Dizzy's, click here