&
New Pesce Family Mentoring Institute Brings Together Alumni and Community Partners to Empower Students
By Theresa E. Ross '80
When Will Pesce was about to graduate from William Paterson in 1973, he was uncertain about his options. Pesce was the first in his family to attend college. He never dreamed of graduate school until two of his professors convinced him to pursue an MBA. Pesce, retired president and CEO of John Wiley & Sons, Inc., often tells the story of how that initial, informal mentoring put him on the path to career success.
Now Pesce and his family have decided to establish a formal mentorship program that will help more William Paterson University students succeed academically and beyond the campus. Pesce, his wife Henrietta '72, MA '75, and their children Michael and Katie have donated a generous gift to establish the Pesce Family Mentoring Institute.
"My hope is the Pesce Family Mentoring Institute will offer students the timely intervention, support, and counseling that I received informally many years ago," says Pesce.

The goal of the Institute will be to connect undergraduate students with professionals, including alumni and community partners, through networking gatherings, in-person discussions, an online community, and other career development opportunities. The Institute is based in the University's Career Development Center.

Students in the program will be able to learn about networking, internships, resumé writing, interviews, opportunities to shadow a professional, business etiquette, and more.

The University has eagerly begun the process of pairing students with mentors, reaching out to alumni, community partners, and friends of the University.

President Kathleen Waldron believes the Pesce Family Mentoring Institute is a perfect fit for William Paterson and its commitment to support students in all aspects of life. "Our mission as a public institution is not only to offer an excellent and affordable education but to smooth the transition to the next step of a student's life, whether that is graduate school or a career," she says.

"More than 40 percent of William Paterson students are the first in their families to attend college," Waldron continues. "As a public university, we have a wide variety and diverse population of students. They don't all have the connections, the networks, and the preparation for post-graduate outcomes that are important to their futures. The Pesce Family Mentoring Institute will provide them with invaluable advice, encouragement, knowledge, and networking opportunities."

Pesce, a member of William Paterson's Board of Trustees since 2002, and his family look forward to the Institute making a difference in the lives of William Paterson students for many years to come. "We believe respected role models and thoughtful, engaged mentors can have an enduring, positive influence on students," he says.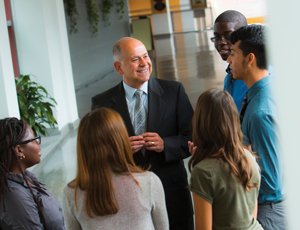 Pesce recalls how his mentors at William Paterson, Professors Marty Laurence and the late Prabhaker Nayak, had a big impact on his life. "They saw something in me that I didn't see in myself," he says. "They spoke about opportunities that were unimaginable for me at that time, for example, encouraging me to think about going to graduate school. I was a bit resistant at first for financial reasons. With their encouragement and advice, I was able to do it. I went right from receiving an undergraduate degree in business from William Paterson to earning an MBA from New York University's Stern School of Business."

President Waldron views Will and his family as excellent role models. "We are tremendously grateful to the Pesce family for making this Institute possible," she says. "It will give alumni and friends of William Paterson an opportunity to help our students in a more personal and rewarding way."

"At John Wiley & Sons, Will was known for developing a nurturing and supportive culture within the company which gave it an enormous competitive advantage," adds Waldron. "That is the type of person he is. Will and Henrietta have been strong supporters of the University for many years. They wanted to do something that would benefit our students."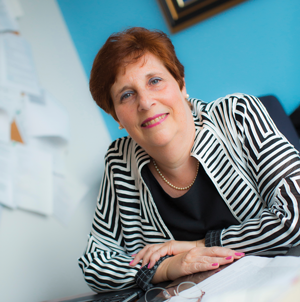 Sharon Rosengart, director of the Career Development Center at William Paterson, is leading the development of the Pesce Family Mentoring Institute. "Matching a student with a mentor opens up a whole new world," she says. "It's an opportunity for the student to interact with professionals in his or her area of interest, whether they are business executives or freelance artists."

"About 85 percent of William Paterson students work 20 hours or more per week," she adds. "That means they have very little opportunity to network. If a student is working part time at Starbucks or in a doctor's office and is an aspiring artist, that student will have no exposure, other than his or her professor, to individuals in a chosen career. So partnering students with a mentor is a great way to open their eyes. It's an opportunity for them to talk through some of their concerns about the field they're planning to enter."

To apply to the program, students and mentors simply need to fill out an application at the Career Development Center located in the Machuga Student Center. After this selection process is completed, advisors will match up mentors with students and will invite them for a kick-off orientation in the fall. Mentors and mentees will also develop an agreement between themselves. "Ideally we would like them to meet once a month, whether it's on the phone, via Skype, or in person. There will be at least two major events and our office will touch base throughout the year," says Rosengart.

When students have questions about academics or careers, Rosengart and her staff are available to help in other ways by suggesting the research they can do and the people they can contact.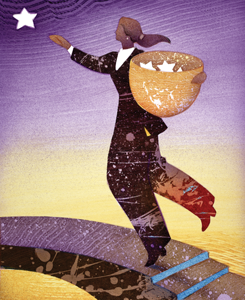 "Students who take advantage of career counseling resources do better overall," she says. "If they don't have strong writing skills, they can take advantage of the Writing Center, and it's amazing how their writing starts to improve. If they don't understand something in class, it helps to speak with the faculty member and go over it again. When students take advantage of tutoring, it's remarkable how their grades improve. And when students say that they're thinking about going into a particular field, I will sometimes recommend that they speak with an alum I know in that industry."

"When students obtain help, I see a big change in them," adds Rosengart. "They're so much more prepared, more confident about their skills and the choices they're making. It makes all the difference in the world."

Once the student connects with someone in the job market, it can lead to referrals to a friend or colleague in the industry, she says. It can also lead to connections to professional organizations, such as the New Jersey Accounting Society, for example. A mentor might invite a student to a meeting, where there are even more opportunities for networking with other professionals in the field.

"By sophomore and junior year, students need that connection," says Victoria Nauta, associate director, Career Development Center. "In today's job market, the internship is the entry-level job. And students often need to have two internships on their resumé, not just one. Fifty percent of internships turn into full-time jobs," she adds. "Once students have that internship, it's the foot in the door. They have experience on their resumé and are marketable."

The Pesces have been significant benefactors of William Paterson for decades. Will and Henrietta previously established the Aniello J. Pesce Scholarship in honor of Will's father to support outstanding first-generation students from the Cotsakos College of Business. They also established the Maureen and Patrick O'Connor Scholarship in honor of Henrietta's parents, to support deserving first-generation students majoring in education.

At one of William Paterson's annual scholarship luncheons, Pesce met Manny Garcia '04, a recipient of the Aniello J. Pesce Scholarship. The two have stayed in touch over the years. When Garcia was interested in entering a financial leadership and development program similar to one that Pesce experienced, he reached out for advice. "We talked, and I gave him some advice, served as a reference, and he did get into the program," says Pesce. Sometime later, Garcia considered getting his MBA at NYU's Stern School of Business. And once again, Garcia followed in Pesce's footsteps.

"What started out as a scholarship luncheon introduction has now come full circle," says Pesce. They stayed in touch, and when Pesce told him about the Pesce Family Mentoring Institute program, Garcia was enthusiastic.

"I congratulate Will and his family for setting up this Institute because it will be very beneficial to students," says Garcia. "Without Will's advice, I wouldn't be where I am today. Like him, I was the first in my family to attend college. He helped me many times along the way. And when I'm done completing my MBA a year from now, I would like to participate in the program and be a mentor."

Pesce understands the rewards of mentoring and has a vision of what it will mean for the University. "I am absolutely convinced there are many people who are either connected to William Paterson, or who work or live in the area and would love to contribute to the success of our students but don't know how to go about doing it," says Pesce. "We can enable it by helping to identify those people, bring them in for an orientation, and provide them with the tools to do it. We can enable it through the Pesce Family Mentoring Institute."