Counseling Health and Wellness Center
About
Mission
The Counseling, Health & Wellness Center is a welcoming and accepting environment that strives to empower William Paterson University students to make informed decisions about their physical and emotional well-being in order to promote lifelong health.
Through primary health care, personal counseling, health education, prevention services and co-curricular educational opportunities, the Center assists students in achieving success in their academic experience and life goals.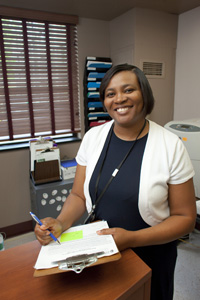 Location & Hours
Located at Overlook South, 1st Floor. (Between Matelson and White Hall)
Fall and Spring Semesters:

Summer:

Monday: 8:30am to 6:00pm

Tuesday - Friday: 8:30am to 4:30pm

Monday: 8:00am to 6:00pm

Tuesday - Thursday: 8:00am to 5:15pm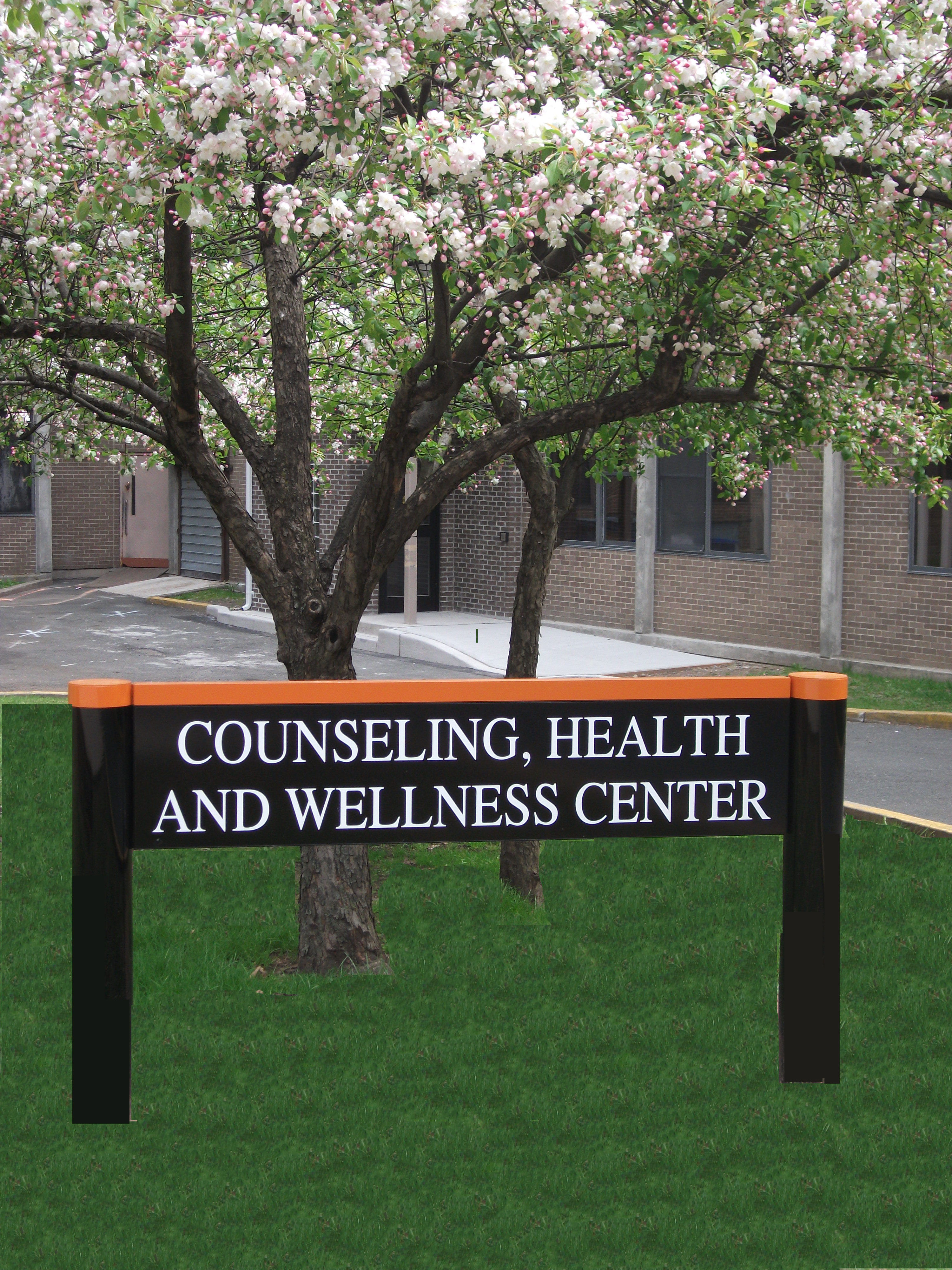 Meet The Staff
Staff Biographies
The Counseling, Health & Wellness Center is staffed with psychologists, social workers, a psychiatrist consultant, supervised graduate students, a nurse practitioner, registered nurses, and a consulting physician together with an excellent administrative staff.
---
Jill Guzman, DNP, CPNP - Director
Dr. Jill Guzman is a Pediatric Nurse Practitioner and Director of the Counseling, Health and Wellness Center. She joined WPU in 2003 and has been instrumental in the transformation of the center to become a comprehensive and holistic healthcare facility providing innovative care to all WPU students. She has implemented a comprehensive sports medicine program for athletes on campus and works collaboratively with Department of Athletics and Club Sports to ensure the safety of students engaging in sports. She has a special interest and expertise in concussion treatment/management and has conducted research on concussions and postural stability testing. Her past experiences include Emergency Medicine both in rural and suburban settings, Primary Care Pediatrics, Healthcare Administration and Emergency Mental Health Services. Some of her professional accomplishments include implementation of Peer Health Theater Program, Sexual Assault Prevention Educator, Hudson County Chairperson of Teen Pregnancy Prevention Program, forensic examiner for child abuse cases, and Implementation of Disaster Plan/Mass Immunization Program for university community. Guzman graduated from Villanova University with a Bachelors of Science in Nursing in 1995, and from Seton Hall University with a Master's of Science in Nursing, Pediatric Nurse Practitioner in 2000. She continued her studies here at William Paterson University and graduated with a Doctor Nursing Practice degree in January 2014.
Daisy Rodriguez-Kazanjian, M.S.W., L.C.S.W. - Associate Director
Daisy joined the staff of the Counseling, Health and Wellness Center in 2002. She has been practicing clinical social work since 1992 and is New Jersey state licensed to provide psychotherapy treatment services since 1999. She holds a post masters certificate in group work treatment and is a clinical associate member of the American Group Psychotherapy Association. Her areas of specialized training are in the assessment and treatment of childhood sexual abuse, assessment and clinical case management of chronic and persistent mental disorders, and group treatment of depression and anxiety. She has a specialized interest in transcultural treatment perspectives of first and second generation Latino college students.
---
Elizabeth Amaya-Fernandez, MPH - Wellness Coordinator
Liz joined the Counseling, Health, and Wellness staff in November 2017. She is a health educator with over twenty years of experience in college health, peer education, and health promotion. Prior to joining William Paterson University, she was a health education specialist at Rutgers University, serving the New Brunswick and Piscataway campuses. She has also worked as Director of Education at the National Latina Health Network. Liz is a well-known speaker on social justice issues, sexuality, global health, and substance use prevention. Liz has a Masters in Public Health from Tulane University and a Bachelor of Arts from Rutgers University.
Michelle Aranez - Administrative Assistant
Michelle joined the Counseling, Health & Wellness Center staff in November 2015.
Avery Browne, D.O. - Physician
Avery joined the Counseling, Health & Wellness Center in January, 2010. He comes to the University with training both in Family practice and Sports Medicine. He is a graduate of New Jersey Institute of Technology, Rutgers University and New York College of Osteopathic Medicine. Dr. Browne has extensive and diverse training in sports medicine and family practice. Some of this includes providing Rural Medicine in Dillingham Alaska and Emergency Room Medicine in San Pedro, Honduras. He did his Fellowship with Overlook Hospital in Sports Medicine. During this tenure he was the Team Physician for Kean University Athletics and also for several area high schools. Dr. Browne is currently an Attending Family Practice Physician at Montefiore Medical Center in the Bronx, New York, a faculty member of Albert Einstein College of Medicine, a house physician for Christ Hospital in Jersey City, NJ, and the team physician for Eastside and Central High Schools in Newark, NJ. Dr. Browne will be working one day a week in the Health Center providing sports medicine and primary care to our students.
Gail Schroeder Canavan, R.N., A.P.N., C. - Advanced Practice Nurse
Gail joined the Counseling, Health & Wellness Center in May 2016 as an advanced practice nurse clinician with 25 years experience in private practice. She specializes in sex therapy and relationship dynamics, and works with individuals and couples of all ages and sexual orientations. In addition to sex and relationship therapy, she also offers psychotherapy and medication management for patients with psychiatric disorders including depression, post partum depression, alcohol and drug addiction, including heroin addiction, OCD, panic and anxiety disorders, PTSD, eating disorders and dementia. She is experienced with organizational consulting, and possesses excellent clinical, communication and training skills. Gail is currently completing requirements for a Doctor of Nursing Practice degree from Fairleigh Dickinson University. She has a Master's degree in Psychiatric/Mental Health Nursing and post-graduate education in the areas of sexual health and sex therapy, as well as psycho-pharmacology, substance abuse, and pain management. She is an AASECT certified Sex Therapist, and holds national certification as an Advanced Practice Nurse Specialist.
Kristen M. Couce, M.S.W., L.C.S.W - Counselor
Kristen joined the Counseling, Health & Wellness staff in September 2016. She earned a Master of Social Work from New York University and a B.A. in Psychology from Rutgers University. Kristen previously trained as a graduate social work intern at the Counseling, Health and Wellness Center in 2011. Immediately prior to joining the staff, Kristen worked in a hospital-based outpatient mental health setting with children, adolescents, young adults and their families. Her specialized interests include self-esteem and body image, anxiety disorders, intimate partner violence, long term effects of childhood trauma and issues impacting first generation Latino college students. She is fluent in Spanish.
Denise Ginyard-Potts - Medical Assistant
Denise joined the Counseling, Health and Wellness staff in March of 2014. She earned her certification from William Paterson's Universities Center for Continuing Professional Education program. Denise also completed a three month internship in the Counseling Health and Wellness Center during her training. She is now a certified registered Medical Assistant and has over 5 years of experience working in a hospital setting providing clinical skills and exceptional patient care. Denise has a special interest in working with our students in the college campus environment.
Rose Green - Office Manager
Rose joined the Counseling, Health & Wellness Center in November, 2008 as Administrative Assistant to the Counseling, Health & Wellness staff and started July 2015 as the Office Manager. Rose graduated from William Paterson University with a Bachelors of Arts in Psychology in August 2016. She has over 20 years of experience as an Administration Assistant working in the Public School system and in Corporate America. Rose enjoys helping students.
Carola Gremlich, BSN, RN, CBE - Charge Nurse
Carola joined the Counseling, Health & Wellness Center in May 2004. Carola graduated with her Bachelors of Science in Nursing from Bloomfield College. She has a work history in in-patient care, home care and community health specializing in pediatrics, internal medicine and OB/Gyn. One of the projects she is dedicated to is the free HIV testing program offered to WPU students. On her free time she enjoys instructing Zumba classes on and off campus.
Robert Henderson, Psy. D - Psychologist
Robert joined the Counseling, Health & Wellness staff in Fall of 2015. He received his doctorate in School-Clinical Child Psychology from Pace University. He worked and trained at various locations including the Rahway Public School System in New Jersey, Kings County Hospital, the Baruch College Counseling Center, and the Iona College Counseling Center prior to his employment at WPU. His professional interests include attachment theory, identity development, trauma theory and treatment, psychodynamic theory, grief and loss, mindfulness, and multiculturalism in psychology.
Erica Rogers, Ph.D. – Psychologist, Coordinator of Training
Erica joined the Counseling, Health and Wellness Center staff in September 2015. She is a licensed clinical psychologist and coordinator of training at CHWC. Erica has worked in residential treatment, forensic outpatient and private practice settings. She earned her Ph.D. in Clinical Psychology from The Graduate Center of the City University of New York, and her B.A. in Environmental Studies from Brown University. Her professional interests include mindfulness, family therapy, animal assisted and nature based therapy, as well as supervision and clinical training. Her clinical interests include helping students navigate anxiety and mood disorders, family and interpersonal conflicts, attachment and relationship issues, psychological effects of past and present trauma, emerging adulthood and identity formation.
Ashley Rebisz, BA - Administrative Assistant
Ashley joined the Counseling, Health & Wellness Center in July 2014. She graduated from Hofstra University with a Bachelors of Arts in Psychology in 2012. She has over five years of customer service experience in a variety of settings. Prior to joining the staff, Ashley worked at Spartanburg Regional Medical Center as a Patient Access Representative when she lived in South Carolina for a year and then became a Behavioral Health Counselor for a non-profit organization where she provided direct residential support services to consumers in community residences. Ashley enjoys working with the college student population and is pursuing her graduate studies here at William Paterson University.
Fazia Weaver, APNC - Nurse Practitioner
Fazia joined the Counseling, Health & Wellness Center in January, 2011. She graduated from William Paterson University with a Bachelors of Science in Nursing and furthered her education with a Master's of Science in Nursing at Seton Hall University. She is board certified as an Adult Nurse Practitioner and enjoys providing primary and women's healthcare services to the students of William Paterson University. Fazia was a former Nurse Manager at Hackensack University Medical Center and has worked in inpatient obstetrics for over 20 years.
Notice Of Privacy Practice
As required by the Health Insurance Portability and Accountability Act (HIPAA) of 1996, this notice describes how mental health/counseling & health information about you may be used and disclosed and how you can get access to this information.
HIPAA is a federal law that provides privacy protections and patient rights with regard to the use and disclosure of your protected health information (PHI) for the purpose of treatment, payment, and health care operations. HIPAA requires that we provide you with a notice of privacy practices for use and disclosure of PHI for treatment, payment and health care operations.
It also requires that we obtain your signature acknowledging that we have provided you with this information.
We value the trust you have placed in our Counseling, Health and Wellness Center (CHWC) to provide counseling and health care for you. Just as you have placed your trust in us to provide quality care, we give you our commitment to treat all of the information you give us responsibly.
Please note that the Counseling, Health and Wellness Center is one department that provides both Health and Mental Health Services. As such, limited PHI is shared between Counseling and Health staff to facilitate and coordinate patient treatment as needed. This information includes appointments, providers, diagnoses, medications, and other treatment information deemed necessary to ensure responsible continuity and coordination of care. Access to your PHI will be limited to those who are authorized to view it. Patient records, including all PHI, are maintained on a secure electronic medical records system that is fully compliant with the requirements of HIPAA.
I. Uses and Disclosures for Treatment, Payment, and Health Care Operations
We may use or disclose your PHI, for treatment, payment, and health care operations purposes with your consent. To help clarify these terms, here are some definitions:
"PHI" refers to information in your health record that could identify you.
"Treatment, Payment and Health Care Operations"

Treatment is when we provide, coordinate or manage your health care and other services related to your health care. An example of treatment would be when we consult with another health care provider, such as your family physician.
Payment is when we obtain reimbursement for your healthcare. Examples of payment are when we disclose your PHI to your health insurer to obtain reimbursement for your health care or to determine eligibility or coverage. As we do not presently bill your insurance company for our services, this is not currently applicable.
Health Care Operations are activities that relate to the performance and operation of our practice. Examples of health care operations are quality assessment and improvement activities, business-related matters such as audits and administrative services, and case management and care coordination
"Use" applies only to activities within our clinic, such as sharing, employing, applying, utilizing, examining, and analyzing information that identifies you.
"Disclosure" applies to activities outside of our clinic such as releasing, transferring, or providing access to information about you to other parties.
II. Uses and Disclosures Requiring Authorization
We may use or disclose PHI for purposes outside of treatment, payment, and health care operations when your appropriate authorization is obtained. An "authorization" is written permission above and beyond the general consent that permits only specific disclosures. In those instances when we are asked for information for purposes outside of treatment, payment and health care operations, we will obtain an authorization from you before releasing this information. For example, if you want your lab work sent to your private physician. Certain parts of your health record require a higher level of authorization. Examples are HIV/AIDS status, sexual assault/victimization and drug and alcohol treatment. We will also need to obtain an authorization before releasing your psychotherapy notes, if you are participating in counseling. "Psychotherapy notes" are notes we have made about our conversation during a private, group, joint, or family counseling session. These notes are given a greater degree of protection than PHI.
III. Uses and Disclosures with Neither Consent nor Authorization
We may use or disclose PHI without your consent or authorization in the following circumstances:
Emergencies: We may use or disclose your health information if you need emergency treatment or if we are required by law to treat you but are unable to obtain your written consent. If this happens, we will try to obtain your written consent as soon as we reasonably can after we treat you.
Public Health Risks: We may disclose your health information to authorized public health or government officials as required by law for public health activities. These activities may include the following:

To the Food and Drug Administration (FDA) for purposes related to the quality, safety or effectiveness of an FDA-regulated product or service.
To prevent or control disease, injury or disability.
To report disease or injury.

To report births and deaths.
To report reactions to medications and food or problems with products.
To notify people of recalls or replacement of products they may be using.
To notify a person who may have been exposed to a disease or may be at risk for contracting or spreading a disease or condition.

Child Abuse: If we have reasonable cause to believe that a child has been subject to abuse, we must report this immediately to the New Jersey Division of Youth and Family Services.
Adult and Domestic Abuse: If we reasonably believe that a vulnerable adult is the subject of abuse, neglect, or exploitation, we may report the information to the county adult protective services provider.
Health Oversight: We may disclose health information to a health oversight agency for activities authorized by law. These oversight activities include for example, audits, investigations, inspections, and licensure. These activities are necessary to monitor the health care system, government programs, and compliance with civil rights laws.
Serious Threat to Health or Safety: If you present to our office with an imminent threat to your physical health, we must take steps to protect your health. If you communicate to us a threat of imminent serious physical violence against a readily identifiable victim or yourself or the public and we believe you intend to carry out that threat, we must take steps to warn and protect. We also must take such steps if we believe you intend to carry out such violence, even if you have not made a specific verbal threat. The steps we take to warn and protect may include arranging for you to be admitted to a psychiatric unit of a hospital or other health care facility, advising the police of your threat and the identity of the intended victim, warning the intended victim or his or her parents if the intended victim is under 18, and warning your parents if you are under 18.
Judicial or Administrative Proceedings: If you are involved in a court proceeding and a request is made for information about the professional services that we have provided you and/or the records thereof, such information is privileged under state law, and we must not release this information without written authorization from you or your legally appointed representative, or a court order. This privilege does not apply when you are being evaluated for a third party or where the evaluation is court ordered. We must inform you in advance if this is the case.
Law Enforcement: We may disclose health information if asked to do so by a law enforcement official:

In response to a court order, subpoena, warrant, summons or similar process.
To identify or locate a missing person.
About the victim of a crime if, under certain circumstances, the person is unable to give consent.
About a death we believe may be the result of criminal conduct.
About criminal conduct related to WPU operations.
In emergency circumstances to report a crime; the locations of the crime or victims; or, to the extent permitted by law, the identity, description or location of the person who committed the crime.
To authorized federal officials so they may provide protection for the President and other authorized persons or, to the extent permitted by law, to conduct special investigations.

Worker's Compensation: If you file a worker's compensation claim, we may be required to release relevant information from your records to a participant in the worker's compensation case, a reinsurer, the health care provider, medical and non-medical experts in connection with the case, the Division of Worker's Compensation, or the Compensation Rating and Inspection Bureau.
Military and Veterans: If you are a member of the armed forces of the United States or another country, we may release health information about you as required by the military command authorities.
National Security and Intelligence Activities: We may use and disclose health information about you to authorized federal officials for intelligence, counterintelligence, and other national security activities authorized by law.
Coroners, Medical Examiners and Funeral Directors: We may use and disclose health information to a coroner or medical examiner. This may be necessary, for example, to identify a deceased person or determine the cause of death. We may also disclose health information to funeral directors so they can carry out their duties.
Organ and Tissue Donation: In the unfortunate event of your death, we may disclose your health information to organizations that procure or store organs, eyes or other tissues so that these organizations may investigate whether donation or transplantation is possible under applicable laws.
Incidental Disclosures: While we will take reasonable steps to safeguard the privacy of your health information, certain disclosures of your health information may occur during or as an unavoidable result of our otherwise permissible uses or disclosures of your health information. For example, during the course of a treatment session, other patients in the treatment area may see, or overhear discussion of your health information.
IV. Patient's Rights
Right to Request Restrictions–You have the right to request restrictions on certain uses and disclosures of protected health information about you. However, we are not required to agree to a restriction you request.
Right to Receive Confidential Communications by Alternative Means and at Alternative Locations–You have the right to request and receive confidential communications of PHI by alternative means and at alternative locations. (For example, you may not want others to know that you are seeing us. Upon your request, we will send any necessary communications to another address.)
Right to Inspect and Copy– You have the right to inspect or obtain a copy (or both) of PHI and psychotherapy notes in our mental health records, health records, and billing records used to make decisions about you for as long as the PHI is maintained in the record. We may deny your access to PHI under certain circumstances, but in some cases, you may have this decision reviewed. On your request, we will discuss with you the details of the request and denial process. Please be aware that we require this request to be made in writing.
Right to Amend – You have the right to request an amendment of PHI for as long as the PHI is maintained in the record. We may deny your request. On your request, we will discuss with you the details of the amendment process.
Right to an Accounting – You generally have the right to receive an accounting of disclosures of PHI for which you have neither provided consent nor authorization (as described in Section III of this Notice). On your request, we will discuss with you the details of the accounting process.
Right to a Paper Copy– You have the right to obtain a paper copy of the notice from us upon request, even if you have agreed to receive the notice electronically.
V. Other Obligations of the CHWC
In addition to the other obligations set forth in this Notice, CHWC is required to:
maintain the privacy and security of your health information in a manner consistent with HIPAA and the Privacy and Security Rules.
provide you with this Notice of CHWC's legal duties and privacy practices with respect to your health information,
abide by the terms of this Notice, and
notify you if there is a breach of your secured health information.
VI. Questions and Complaints
If you have questions about this notice, disagree with a decision we make about access to your records, or have other concerns about your privacy rights, you may contact Jill Guzman, DNP, Director, Counseling, Health & Wellness Center at (973) 720-3176
If you believe that your privacy rights have been violated and wish to file a complaint with our office, you may send your written complaint contact Jill Guzman, DNP, Director, Counseling, Health & Wellness Center, Overlook South, William Paterson University, 300 Pompton Road, Wayne, New Jersey 07470-2103.
You may also send a written complaint to the Secretary of the U.S. Department of Health and Human Services. The person listed above can provide you with the appropriate address upon request.
You have specific rights under the Privacy Rule. We will not retaliate against you for exercising your right to file a complaint.
VII. Effective Date, Restrictions and Changes to Privacy Policy
This notice will go into effect on April 1, 2016
We reserve the right to change this Notice. We reserve the right to make the revised or changed Notice effective for health information about you that we already have, as well as any information we receive in the future. The current Notice in effect at any time will be posted on our web site at http://www.wpunj.edu/health-wellness/ and will also be available at our Counseling, Health & Wellness Center office.
FAQ's
1. What are the hours of the Counseling, Health & Wellness Center?
During the academic year, the Center is open Mondays from 8:30 am to 6 pm and Tuesday through Friday from 8:30 am to 4:30 pm. During the summer, the Center is open Mondays from 8:00 am to 6:00 pm and Tuesdays through Thursday from 8:00 am – 5:15 pm. Please note that medical services are not provided after 4:30 pm on Mondays during the academic year and are not provided after 5:15 pm on Mondays during the summer.
2. Who can utilize the Counseling, Health & Wellness Center?
Any student that is currently registered for a class or classes can be seen at the Counseling, Health & Wellness Center. This includes part time and non degree students.
3. Is there a charge for Counseling, Health & Wellness services?
No, we do not take any insurance nor do we charge for visits. All students are charged a Health Service Fee (as part of the tuition/fees paid for the semester) and therefore can receive health care at no additional cost. We even offer some medication free of charge. There are some minimal charges for labs, pregnancy testing, medication and immunizations.
4. What kinds of health services are offered?
Primary Care, Women's Health, Men's Health, Sports Medicine, Sick and Injury Care, HIV/ STD Testing, On site Lab Testing available. You can call 973-720-2360 to schedule an appointment.
5. Who are the staff members that provide health services?
Health services are provided by nurse practitioners, a part-time physician, registered nurses and a medical assistant.
6. If I have a chronic medical condition and would like to discuss my treatment plan or have medical concerns is there someone I can talk to?
We would be glad to discuss your medical condition further and can assist you while you are on campus. You can call 973-720-2360 and ask to speak to a nurse.
7. What kinds of counseling services are offered?
Individual counseling services are provided to WPU students. Medication consultation and management is also provided in situations in which a student's concern cannot be resolved with counseling alone. Students who seek medication from the Center's Psychiatric Nurse Practitioner must also meet regularly with a counselor. Please call 973-720-2257 to schedule an appointment.
8. Who are staff members that provide counseling services?
Counseling services are provided by psychologists, licensed clinical social workers, supervised graduate interns, and a consulting Psychiatric Nurse Practitioner.
9. Is there a limit to the number of counseling sessions I can have?
No, students can have as many sessions as needed to resolve the problem.
10. If I was receiving psychological services before attending WPU, can I transfer my care to the Counseling, Health & Wellness Center?
Yes, the Counseling staff will work with previous treatment providers to take over the care of the student while the student is on campus.
11. Is the information shared kept confidential?
Yes, the records kept at the Counseling, Health & Wellness Center are completely separate from the academic record. The staff cannot share information about a student without the student's written consent unless the student is in immediate danger of hurting him/herself or someone else, or informs us that a minor child is being abused. If a student is under 18, parents do need to sign a consent form acknowledging that they are aware that the student is utilizing the services. There is an exception with regard to contraception services. Students under the age of 18 are permitted to obtain contraception without parental permission.
12. What do I do if I have a medical emergency on campus?
If you have a medical emergency on campus you can call 973-720-2300 for campus police to respond. Depending on your emergency, and time of day, you will either be brought to the Counseling, Health & Wellness Center or, if necessary, to the hospital.
13. Does the Counseling Center provide emergency services?
During business hours there is always someone available who can speak with a student in crisis. In addition, there is a counselor on call 24/7 to assist in the event of an after-hours emergency. The counselor on call can be reached at the Counseling Center main number, 973-720-2257.
14. Is there a required health form that I must submit?
Required immunization dates must be entered by student into the "FORMS" section of their Student Health Portal (accessed via WPConnect > Student > General Services)
Then records or documentation of the entered vaccines should be submitted as directed on immunization entry page.
There is an immunization form that can be completed by your medical provider and submitted to us but a copy of your existing immunization records is also sufficient All documentation must be received by August 1 for Fall Semester and by January 2 for Spring Semester.
15. Does WPU require any immunizations for attendance?
Yes, all students enrolled in a program leading to an academic degree must provide immunization documentation. Please log into your Student Health Portal (via WPConnect) -or- see the immunization form for the requirements. Incoming first semester students who do not meet the immunization requirements, will not be permitted to register for their 2nd semester.
16. If I have specific questions about the immunization requirements whom can I contact?
You can call the Counseling, Health & Wellness Center at 973-720-2360 or email WPUimmunization@wpunj.edu
17. Does it matter what type of insurance coverage I have?
Counseling, Health & Wellness services are available to registered students, regardless of type of insurance coverage. We do not bill insurance companies for the services we provide in-house. If we have to refer you to an outside provider, we would work with you to make an appropriate referral based on insurance coverage. If you need to obtain health insurance please visit: https://www.healthcare.gov/
18. What does the Wellness Coordinator provide?
Our Wellness Coordinator offers educational programs and events on a variety of mental health and medical topics including, but not limited to, smoking cessation, alcohol and drug abuse information, the dangers of drinking and driving, and much more! Please contact the Wellness Coordinator at 973-720-2257 for more information.
19. Can I have someone from the Counseling, Health & Wellness Center come to speak at my class or group meeting about the services provided by the Center or about a medical or psychological topic?
Yes, we offer outreach programs to the campus community. Please contact the Wellness Coordinator at 973-720-2257 to discuss the potential program. She will discuss the feasibility of offering the requested program with the individual making the request. We require at least two weeks' notice for any request.