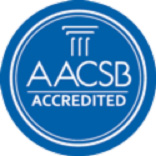 Dear [FirstName],
As the new Dean of the Cotsakos College of Business at William Paterson University, I would like to share with you an exciting opportunity to pursue an excellent MBA degree that provides an exceptional value.
Because of your impressive credentials, including an undergraduate GPA above 3.20, you already meet the admission standards to the program and will not be required to take the GMAT or GRE. In addition, because you excelled in the undergraduate business program, we can waive up to 18 credits for you. You may then need to complete only 10 courses to earn your MBA.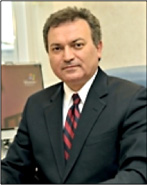 Dean Siamack Shojai
Our MBA program is accredited by the Association to Advance Collegiate Schools of Business (AACSB-International) – among only five percent of all similar programs with AACSB accreditation – and designed with the needs of new and mid-career professionals in mind. Most of all, it is a great, affordable way to earn your degree while you pursue your career goals.
You can choose to specialize in one of six concentrations: General MBA, Accounting, Finance, Marketing, Music Management, and Entrepreneurship. The courses are conveniently scheduled to fit your busy lifestyle.
Please visit https://wpunjgrad.org/apply/ to apply online. Your online application, a copy of your resume, and an application fee of $50 will be considered a complete application package and you won't need to provide any other documentation.
To discuss this opportunity and for further information, please contact Michael Yakubov, Director of Cotsakos College of Business MBA program, by email at yakubovm@wpunj.edu, or phone (973) 720-2678. I strongly encourage you to seize this great opportunity.

Cordially,


Siamack Shojai, Ph.D.
Dean, Cotsakos College of Business