It is with excitement and pride that I share with you the launch of the first graduate sales degree in the nation, an Executive Master of Science in Sales Leadership by William Paterson University's Cotsakos College of Business. This new program is part of our grand strategy to offer specialized masters programs to meet the ever-changing demand for well-educated work force by industry and government. NJBiz published the story in its Tuesday, January 23rd edition.
Social media is buzzing as word spreads. We recently featured the news on the University homepage and across WP social media. Below are the posts, which received nearly 100 likes and a number of positive comments. The posts were seen by 8,400+ people across social media and produced 250 clicks to the NJBiz story and our press release.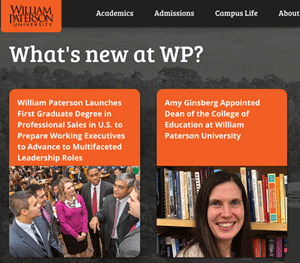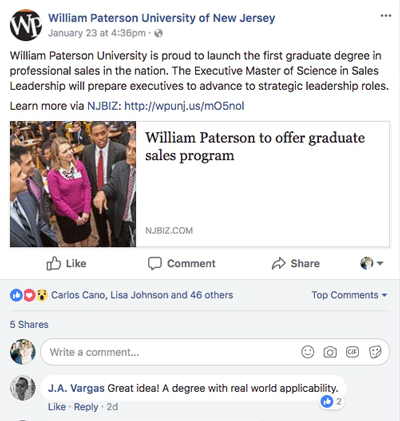 For more information, contact Michael Yakubov, director of graduate business programs at 973-720-2678 or email yakubovm@wpunj.edu.