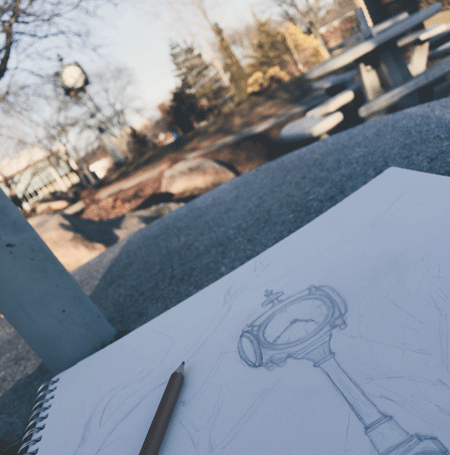 Sketch and photograph by Veronica Chneider '19
In a few short hours the 2016 academic fundraising year will come to a close. Please make a gift to a department personally meaningful to you, or to the Fund for WP. You and other alumni donors help ensure a stellar student experience each and every year. Please give at whatever level you can, contributions of EVERY amount have impact!

The deadline is here: make your gift today

Thank you for your support and generosity!