June 9, 1966, 7:00 p.m. Precisely fifty years ago to the hour, you and 522 PSC classmates were participating in Commencement. Along with supporters thrilled by your accomplishments you were undoubtedly excited for the future. Recently 2,374 WP undergraduates received their degrees in a similarly unforgettable ceremony, surrounded by over 12,000 family members, friends, and members of the '66 class. Though separated by over 50 years, it is a strong reminder of the cherished traditions and heritage you share.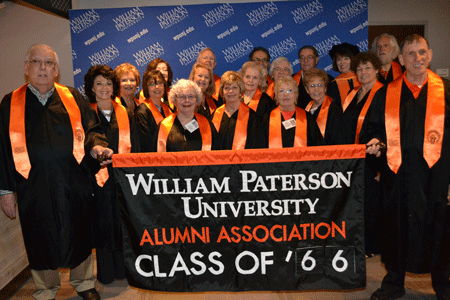 It's exciting to report that your class has raised over $16,000 for your Reunion Gift! While this can make a big difference to a number of deserving students, reaching the $25,000 scholarship endowment goal will make an even bigger impact. When you successfully reach the scholarship endowment, a Class of 1966 Scholarship will be awarded each year…forever!

Tonight in honor of your graduation exactly 50 years ago, please contribute to the Reunion Gift.
Make A Gift online to ensure PSC'66 leaves its legacy for generations to come.
With Appreciation,
Maxwell Seeland
Associate Director of Annual Giving