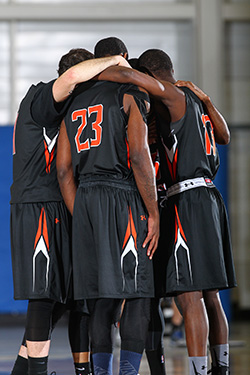 Go Pioneers!
The Pioneers need your support this weekend as William Paterson hosts the first two rounds of the NCAA Division III Men's Basketball Tournament at the Rec Center! WP will take on SUNY Cobleskill in the first round Friday, March 6, at 7:30 p.m.
Virginia Wesleyan (23-5, 13-3 ODAC) and John Carroll (20-6, 15-3 OAC) will square off in the other first-round contest Friday at 5:30 p.m. The two first-round winners will face each other in the second round Saturday, March 7, at 7:00 p.m. at the Rec Center.

All William Paterson students with valid ID will be admitted for free, courtesy of the Division of Student Development. Ticket prices are $6.00 general admission, $3.00 for students, senior citizens and children. The doors to the facility will open 60 minutes prior to tip-off on each day.
For more information, visit http://www.wpupioneers.com.
Heather Brocious
Assistant Director of Athletics /
Director of Sports Information
www.wpupioneers.com