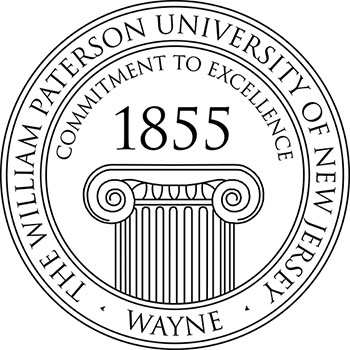 President Kathleen Waldron
William Paterson University

invites you to attend the
Gubernatorial Debate and
Legislative Reception*

(Due to space limitations, we are only able to offer one ticket.)

Tuesday, October 8, 2013

at

William Paterson University
Shea Center for Performing Arts
300 Pompton Road, Wayne, New Jersey


VIP Reception - 4:45 p.m. - 6:10 p.m. in Hobart Manor
Debate doors close - 6:20 p.m. in Shea Center for Performing Arts
Debate live broadcast - 7:00 p.m. - 8:00 p.m. in Shea Center for Performing Arts
Click here or call Mary Pospisil at 973.720.2934 by
Tuesday, October 1st to RSVP.
When responding, please indicate whether you will be attending the reception and debate or just the debate.
Parking passes and information will be sent via email to all attendees
one week prior to the event.
This is a live broadcast. Without exception, any guest arriving after the Shea Center doors close will be escorted to the Atrium to watch the live feed.

*Debate tickets are transferable; reception tickets are not transferable. If you are planning to transfer your debate ticket, you must notify us with the attendee's name by October 7th.