Dear Colleagues:
Although our campus was spared significant damage from Hurricane Sandy last fall, the same was not true for a number of our students' homes. To lend assistance, the University created an Emergency Student Relief Fund and appealed to our community to help our own. We received donations from nearly 150 alumni, parents, faculty, staff and friends from as close as Wayne, New Jersey, to as far away as Lahaina, Hawaii. With the help of our Performing Arts staff additional funds were raised at the Gaelic Storm benefit concert held here in February.
To date, the Emergency Student Relief Fund has distributed $9,000 to a total of 15 William Paterson students who applied for assistance after the storm. These students sustained damage to their homes and cars; witnessed the destruction of heirlooms and family businesses; lost computers, textbooks, wages; and, in one tragic case, a family member. Recipient Jaclyn A. wrote to our office and said, "When we were finally able to return to our house, we found that it had taken on nearly four feet of water. We are incredibly thankful for the support we have been shown during these grueling times. I will count this among the many reasons I am grateful to be part of the William Paterson community."
For many, the recovery from Sandy has been slow and we are still receiving inquiries from students who need help. The Emergency Student Relief Fund Committee will be making one final disbursement this year, so if you would like to make a gift that will help a student right away, go to www.wpunj.edu/giving. Please encourage any students in need to apply for help by contacting Lisa Johnson at johnsonl30@wpunj.edu.
The events of Sandy confirmed what all of us know to be true: life circumstances can change in a moment, leaving students in need of emergency funds to remain in school. For this reason the University will continue to maintain the Emergency Student Relief Fund to lend a hand in future times of crisis.
Thank you to everyone who has contributed to this effort.
Sincerely,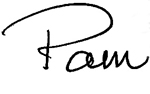 Pamela Ferguson
Vice President, Institutional Advancement