Shea Center Box Office
Open 10:00 AM - 5:00 PM,
Monday-Friday and one hour prior to shows.
The Box Office is located in the Shea Center Lobby.
Easy Ways to Purchase Tickets
www.wp-presents.org
by phone
by mail
in person
by fax

There is a $4 per order processing fee for all sales not made in person at the Box Office
Monday to Friday from 10 am - 5 pm.

Additional events and discounts may be available by calling the Box Office. Discounts are limited to a maximum of 2 tickets. Discounts cannot be combined and are based on the full public price. All additional tickets will be at the full public price.

All programs, artists, policies, dates, prices and times subject to change or cancellation.
Payment Method
Visa, Mastercard. Discover, Pioneer Express, checks and cash are accepted.

A valid state issued ID is required for all transactions Checks require the purchasers preprinted name, address and phone number.
Refunds
No refunds or exchanges. All sales are final. Tickets cannot be replaced if lost or stolen.
Seating Policy
Everyone is required to have a ticket for admission into our theatres.

Late seating can be disruptive to the performer and the audience. Late seating will be at the discretion of the artist and Shea Center Management. We suggest that you allow extra time to arrive early and relaxed so you can enjoy the performance. All late arriving patrons should expect to wait for an appropriate break in the performance to be seated.
Accessibility/Special Assistance
If you require special assistance, please contact us at least 24 hours in advance. We suggest you call the Box Office prior to placing your order so we may better assist you.
For more information please visit our accessibility page.

Smoking is prohibited by law in all University buildings.
Inclement Weather Policy
Inclement weather is not a cause for cancellation. As long as the artist arrives at the theatre, the event will proceed as scheduled. There are no refunds or exchanges because of bad weather.
Electronic Recording Devices
Cameras, electronics and other recording devices are strictly prohibited and may be removed by the theatre at its discretion. Please turn off your cell phone, pager and alarm watch.
Concessions
Light snacks and hot/cold drinks are served at all events.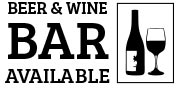 NEW! Beer and wine bar will be open during select shows excluding Family Performances.
Places to Dine
Looking for great places to eat? Please support our COMMUNITY PARTNERS.
Group Sales
Discounts for groups over 11 are available. Contact the
Box Office for more information. Generous discounts available for large groups.
Privacy Pledge
Shea Center for Performing Arts respects the privacy and confidentiality of its Patrons. Shea Center does not rent, sell, trade or exchange its mailing lists or databases. When purchasing tickets, your name, address, phone number and email are required so that you can be contacted about your order, or if an event is cancelled or postponed. Your name and address are added to the mailing list to ensure that you are notified of future performances and events. Please inform us if you would like to opt out of future mailings.
Rentals
Shea Auditorium is available for rental. Contact the Director of Operations at
973-720-2384 or via email for more information.
JOIN OUR EMAIL NEWSLETTER!
Click here to join our mailing list. Your email address will remain private and not be traded or sold.