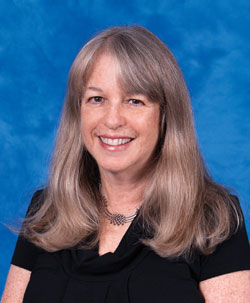 Jane B. Stein
Executive Director,
University Performing Arts
Welcome to WP Presents!, the portal providing access to information about performing arts programs produced and presented at by the College of the Arts and Communication at William Paterson University. Our mission is to provide a spectrum of engaging and significant live performances, accessible to students and all members of our community, throughout the year. Bringing talent to the foreground of your experience is our first goal. Fostering diversity and depth of experience follows. The performing arts represent not only what happens on a stage or in a concert hall, but what happens for you in the performing moment and after.
University Performing Arts or UPA and University Galleries are two arms in the administration of programs in creative and performing arts at William Paterson. UPA is responsible for logistical support for the Jazz Room Series, New Jersey Playwrights Contest, WP Presents! and all public productions in the Shea Center for Performing Arts and the Hunziker Black Box Theatre.
In Spring 2013, the College of the Arts and Communication, in collaboration with the other four colleges of the University, and in partnership with many community groups, will sponsor its Fourth Annual Cross-Cultural Arts Festival, focusing on Northern Asia. We encourage you to return to these pages for news of the events of this festival, and to click now to view the calendar of events occurring throughout the year.
We look forward to seeing you at one of the many events we present. Join us, and let us know what you like by writing to us at UPA@wpunj.edu .