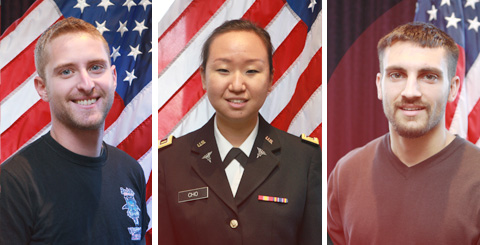 Student Veterans Organization

Ian Gardner, President of the Student Veterans Organization (SVO), Debbie Cho, and Bryan Serino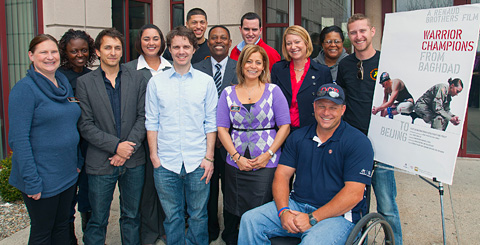 Warrior Champions Screening

Filmmakers Brent and Craig Renaud were joined by veteran Scott Winkler for a March 30 campus screening of their documentary about a group of severely wounded Iraq War veterans and their journey to the Beijing Paralympics.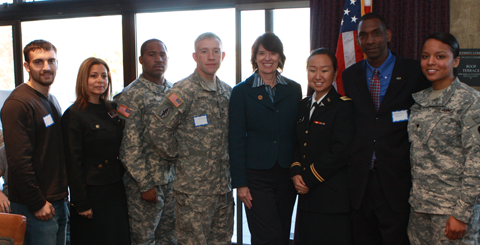 Veteran's Day Luncheon
Campus, community, and veterans were joined by President Kathleen Waldron and the Honorable Jeffrey Jones, Mayor of Paterson, to honor veterans for their service on Veteran's Day.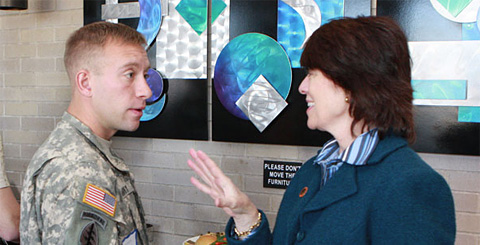 Veteran's Day Luncheon
President Kathleen Waldron chats with veteran Sean Murphy at the luncheon.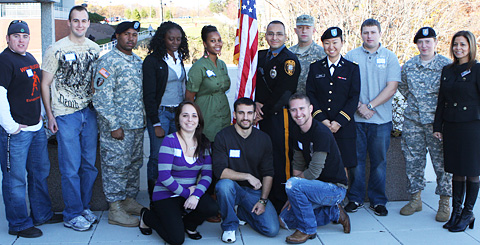 Veteran's Day Luncheon
Some of the forty student veterans in attendance wore military uniforms, some wore t-shirts and jeans, but all came to honor each other and those who served before them at a luncheon held on November 11, Veteran's Day.

HONOR, RECOGNITION, AND SUPPORT
The role of the Office of Veterans Affairs at William Paterson University of New Jersey is to provide support to veterans and their families. Our primary mission is to guide veterans, active service members, and eligible dependents to a variety of services that may benefit them and help them connect with one another. We are committed to developing programs and services that will ensure a smooth transition to campus life.
William Paterson University
300 Pompton Road
Wayne, New Jersey 07470
973-720-2000