Science Enrichment Center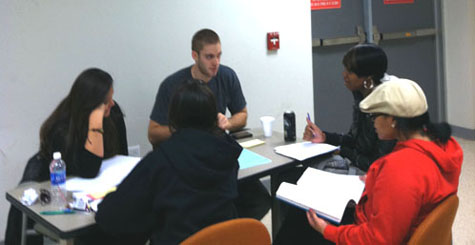 Contact Us
The SEC office hours are from Monday through Thursday at 9:30 am - 5:00 pm, and Friday at 9:30 am - 2:00 pm. There is always someone ready and able to help you with your questions during our office hours.
In Person
Science Enrichment Center
College of Science and Health
Science Hall East 3023
973-720-3340
Chat LIVE
Instant Message (IM) your question to the SEC whenever the "Ask the SEC" icon is lighted for questions. This service is available Monday through Friday during SEC Office hours. Questions are answered by first come, first serve basis. Thank you for your patience when there is a delay. If the Chat LIVE is off, please "Post a Question" below.

Dial a Question
Call (973) 720 - 3340. The SEC Office is open Monday through Thursday from 9:30 am - 5:00 pm, Friday from 9:30 am - 2:00 pm, and Saturday from 10:00 - 2:00 pm according to the University's schedule. Hours are different during the summer and holidays.

Post a Question (FAQs)
General questions when we are unavailable can be answered in two ways:
Refer to the FAQs above

Go to SEC Blackboard > Question Blog > General Questions > post your question(s).
Questions are answered within 48-72 hours. We would thank you for your patience if there any delays.