Staff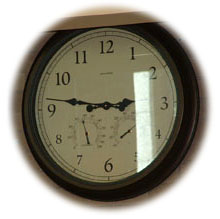 The Office of Scholarships consists of a Director, Scholarship Coordinator, Professional Services Specialist and a graduate assistant. The staff members work as a team to accomplish the goals and objectives of the Office, whereby, the professional and academic success of our students defines the programs and strategies undertaken by the Office. Each staff member plays an integral role and works with the students and various University departments to ensure scholars' needs are met.
The Office of Scholarships is within the Enrollment Management Division and reports to Kristin E. Cohen, Ph.D., Vice President for Enrollment Management.
Location: Raubinger Hall Room 207A. Phone: 973-720-3720. Fax: 973-720-2336
---
Amanda Vasquez, Director of the Office of Scholarships
Email: vasqueza@wpunj.edu
Amanda joined William Paterson University of New Jersey July 2003. She came to WPUNJ with over fifteen years experience of working in Higher Education and servicing students. Previously, she was the Director of the Higher Education Opportunity Program and Academic Counseling Program at Manhattanville College in Purchase, New York. Amanda holds a B.A. degree in Mathematics from Manhattanville College and a M.S. Ed. in Guidance and Counseling from Lehman College. In the Office of Scholarships, she is responsible for the management and supervision of all University Scholarship Programs and serves as a liaison between students and the University with regards to Institutional, Foundation & Alumni Association and Academic Departmental Scholarships.
---
Keyana Darby, Scholarship Coordinator
Email: darbyk@wpunj.edu
Keyana joined the Office of Scholarships staff in September 2011. She has extensive years of experience at William Paterson University, first as an undergraduate student, then a graduate student and three years a professional staff member in the Office of Financial Aid. Keyana transitioned into her new position in the Office of Scholarships most enthused with the opportunity to work one-on-one with our outstanding scholars at WPU. Keyana is an alumni of William Paterson University, earning a B. S. and a MBA in Business Administration from WPU. Keyana's responsibilities as Scholarship Coordinator include assisting the Office of Scholarships' Program Director with scholar cohort management and Scholarship Programs' data and the statistics for various reports. In addition, Keyana provides academic/personal counseling and advisement to scholars who are placed on "scholarship probationary status".
---
Michelle Davidson, Professional Services Specialist
Email: davidsonm@wpunj.edu
Michelle joined the Office of Scholarships in January 2007 after being with William Paterson University's Russ Berrie Institute for Professional Sales since April 2003 as the Business Operations Manager. In addition, she has numerous years experience in higher education administration, working in various offices at Montclair State University. In the position of Professional Services Specialist IV, Michelle is responsible for the coordination and supervision of significant operational components of the department and serves as the front line for office visits as well as external/internal phone communications.
---
Samantha Kane - Graduate Assistant
Email: Gradscholar@wpunj.edu

Samantha joined the Office of Scholarships in September 2012. She received her B.A. in Communication Disorders at WPUNJ in January 2012 and is currently pursuing an M.S. in Communication Disorders & Sciences.
William Paterson University
300 Pompton Road
Wayne, New Jersey 07470
973-720-2000