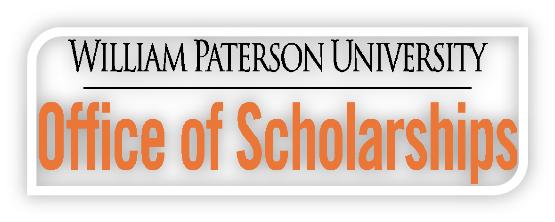 Office of Scholarships
OFFICE HOURS

Monday: 8:00 AM - 6:00 PM
Tuesday through Friday: 8:00 AM - 4:30 PM
Location: Raubinger Hall Room 207A. Phone: 973-720-3720. Fax: 973-720-2336
---
The application for WPU Foundation and Alumni Association Scholarships has been closed and will reopen in spring 2014
MISSION STATEMENT
The Office of Scholarships is committed to the mission of William Paterson University. Thus, the office assists Undergraduate Admissions in conversion efforts to secure accepted scholarship recipients to deposited scholars at the university and is responsive to all prospective and currently enrolled students, parents, staff and faculty, providing timely and accurate information in regard to scholarship funding.
Within the Division of Enrollment Management, the Office of Scholarships staff works collaboratively with Academic Affairs and Student Development, sustaining positive colleague interaction to obtain information/assistance to resolve/assist student scholars regarding their issues before a problem arises. Accordingly, it is the goal of the office staff to serve as an additional resource to enrolled scholars so as to retain high-achieving students who help to enrich and diversify the academic environment at the university. Specifically, genuine support, advisement, guidance and advocacy is provided to students whose scholarship may be in jeopardy.
Overall the Office of Scholarships is responsible for the management, supervision, fiscal accuracy and integrity of all University Scholarship Programs and serves as a liaison between students and the university with regards to Institutional, Foundation, Alumni Association and Academic Departmental Scholarships.
William Paterson University
300 Pompton Road
Wayne, New Jersey 07470
973-720-2000