Scholarships for First-Year & Transfer Students
William Paterson University offers an education of tremendous value in a learning community that is committed to providing academic excellence. In support of this commitment, the University seeks to attract high ability students; thereby providing generous Institutional Scholarship offerings to new incoming first-year and transfer students. In addition, the University provides to all currently enrolled students a variety of student assistance and scholarship opportunities on the basis of need, scholastic performance and related achievements. William Paterson recognizes that many of its students, at some point, will require financial assistance. Therefore, the University is proud to be able to provide the resources to meet most students' needs. Each year, close to 2,000 scholarships are awarded totaling over $7 million.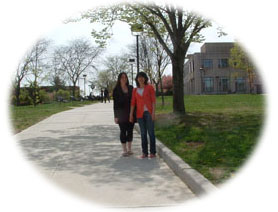 All students applying for Institutional scholarships at William Paterson University are required to file a Free Application for Federal Student Aid (FAFSA), and must accept all need-based financial aid. The University reserves the right to rescind a student's scholarship award if he/she fails to file the FAFSA. THERE ARE NO EXCEPTIONS. In addition, transfer students must submit a financial aid transcript from their previous institution(s). To allow for processing time, students are encouraged to file a FAFSA by April 1st . The FAFSA may be completed on line at http://www.fafsa.ed.gov. Furthermore, students who apply for financial aid must be aware that regulations and policies govern the amount of total aid that may be received according to state and federal guidelines. All financial aid packages will be reviewed in accordance with these regulations by the Office of Financial Aid. Also, please note scholarship and financial aid award packages will not exceed the amount of educational expenses for attendance at William Paterson University.
William Paterson University
300 Pompton Road
Wayne, New Jersey 07470
973-720-2000