Each May the Race and Gender Project has offered a two-day session to train new instructors for "Racism and Sexism in the United States" (and now for "Race, Gender, and Social Justice" in the new U.C.C. program) and to enable instructors who already have experience with this and related courses to think more deeply about their teaching. Below is an outline of the workshop, led by Professors Wartyna Davis and Arlene Holpp Scala.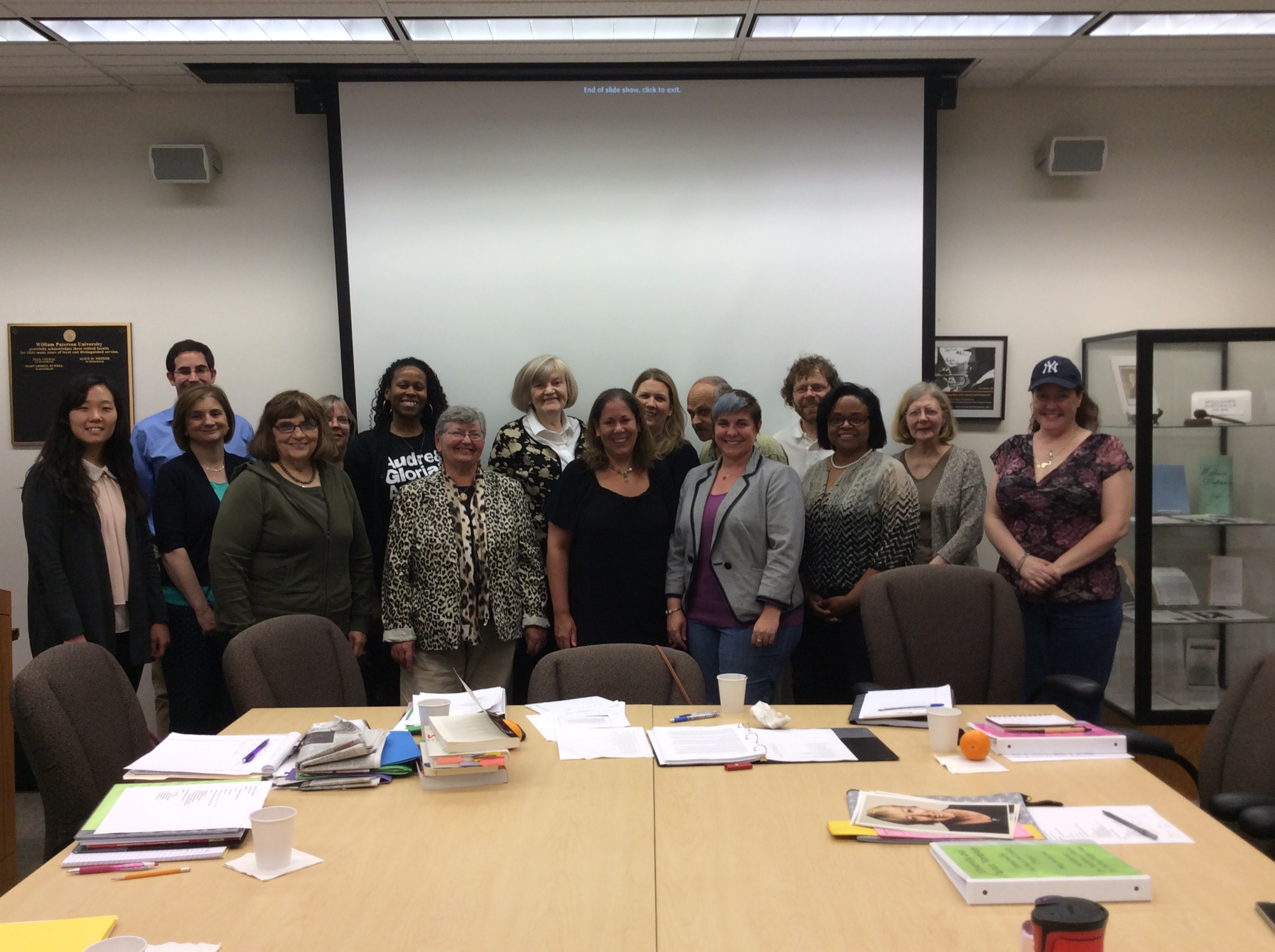 Diversity & Justice Workshop
May 19-20, 2014
Co-Facilitators: Wartyna Davis & Arlene Holpp Scala
Monday, May 19
Session I
A. History of the Project
B. Our goals: Why there is a need for diversity & justice? Four outcomes.
C. lntroductions & Ice Breaker: Media: Tell a story about a media event that spoke to you
about racism, sexism, class, heterosexism, ageism, ableism, or another form of
discrimination.
D. Response to reading and discussion: "The Economics of the Media lndustry"
E. Importance of information to a vibrant democracy
F. Critique of social media classism
G. Economic inequality and classism
Lunch
Session II
A Review of workshop materials and definitions.
B. Transgender issues
1. Transgender 101
2. YouTube video
3. Current events
4. Bearded lady and Eurovision Award
C. Sexuality
1. Current events
2. Marriage equality progress
3. Glimpses of the global scene for LGBT people: Russia, Uganda
D. Tomorrow: bring in a handout, book, website, film, lesson, or other that you think would be useful when teaching diversity & justice.
Tuesday, May 20
Session III
A. Share reflections on previous day
B. Racism
1. Social Construct
2. Ancestry. com
3. The New Jim Crow
C. Affirmative Action: Recent Supreme Court ruling
D. Sexism
1. Enlightened Sexism
2. Miss Representation curriculum
3. Gender and tracking in US
4. Data and girls/women and STEM
5. Girls and education: a global perspective
6. The abduction of the Nigerian girls
Lunch: Maggie Williams introduction
Session IV
A. Immigration
1. Citizenship
2. Myths of immigration
B. Ableism and ageism
C. Cycle of socialization
D. Sharing materials
E. Workshop evaluation