Orientation
Pioneer Ventures
Kick Off Freshman Year with Pioneer Ventures!
In the past we have held the following ventures. New ventures will be determined by May 15th. Please come back then for the 2013 Pioneer Ventures!
Join us for Pioneer Ventures, an extended orientation program that lets you bond with other new first-year students, move into your residence hall early, or, for commuter students, experience life in our campus housing for the weekend! Choose one of three, fun-filled options:
Thrills, Fun, Adventure, and the Great Outdoors. Participate in exciting activities off campus such as bowling, biking and white water rafting. You'll visit the Pocono Area of Pennsylvania, experience the outdoors and build relationships with other first year students, student leaders and and staff.
New York City: Thrills. Neighborhoods, landmarks and biking trails. Engage in guided tours of culturally diverse neighborhoods and varied locales such as Chinatown, Little Italy and the Irish Five Points. You'll have the chance to visit the Freedom Towers and the World Trade Center memorial site. On day two of this venture you'll explore various locations with stunning views during a full day bike ride through Battery Park.
New York City: A Tourist's Perspective. Experience the sights and sounds of New York City! You'll travel into New York via the NJ Transit bus system, which is conveniently accessible from the William Paterson campus. Once in NYC, you will tour Manhattan via subway and participate in both group-led activities and self-guided exploration in smaller groups. Highlights include a visit to Times Square, Hard Rock Cafe, Central Park, United Nations and the South Street Sea Port.
Program cost is $180 per person, billed to your student account. Space is limited, so sign up with the Office of Campus Activities and Student Leadership today. Enrollment in Pioneer Ventures is on a first-come, first served basis. Space is limited, so please reply as soon as possible; deadline for sign-up is Tuesday, August 14.
Please fill out the form and mail to:
William Paterson University
300 Pompton Rd, Student Center, Suite# 117
Attn: Candice Perez
Wayne, NJ 07470

Don't miss this great opportunity to jumpstart your William Paterson University experience!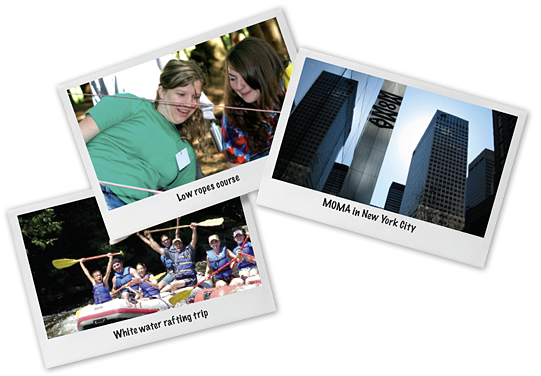 William Paterson University
300 Pompton Road
Wayne, New Jersey 07470
973-720-2000