Education Club Members Take the Plunge to Raise More Than $3,500 for Special Olympics
Members of the Education Club in the College of Education participated in the Polar Plunge for Special Olympics in Long Branch, N.J., with 5,000 other participants on Saturday, February 23, 2013.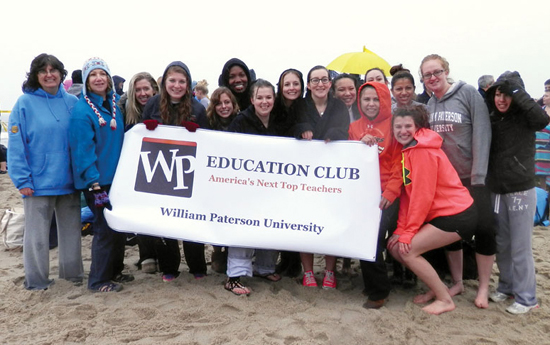 Under the leadership of Brianna Franco, club president, the group raised more than $3,500 for Special Olympics. Also participating were Professor Sue Mankiw, education club adviser, Cindy Gennarelli, Child Development Center director, and Professor Janis Strasser of Early Childhood Education.
02/25/13