William Paterson University and WFUV Present David Bromberg Big Band on March 22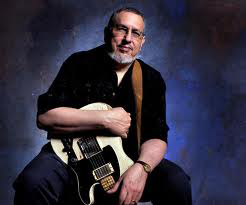 David Bromberg
The David Bromberg Big Band is set to perform on Friday, March 22, 2013 at William Paterson University in Wayne. The show will be held at 8 p.m. in the University's Shea Center for Performing Arts as part of its "WP Presents!" series.
Tickets are $45 Gold Circle, $40 Orchestra/Front Loge and $35 Rear Loge. Senior citizen and William Paterson faculty, staff, student and alumni discounts apply. Group rates available.
Bromberg is an eclectic American multi-instrumentalist who has established himself as one of the most talented musicians in the country. His career in the Greenwich Village folk scene began in the mid-1960s and he has continued to perform since. Bromberg has been a guitarist for musical legends such as Bob Dylan, Ringo Starr, Willie Nelson, Carly Simon and The Eagles. He was also nominated for a Grammy for co-writing "The Hold Up" with Beatles' legend George Harrison.
His David Bromberg Big Band now includes horn-players, a violinist and several multi-instrumentalist players. Its musical range includes blues, folk, country, bluegrass, rock-and-roll, western and jazz.
For additional information, please contact the Shea Center Box Office at boxoffice@wpunj.edu, call 973.720.2371 or visit www.wp-presents.org.
# # #
03/14/13