William Paterson University Presents the Ultimate Michael Jackson Tribute Band on March 9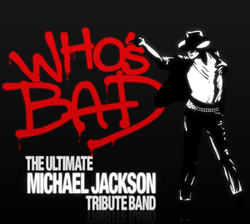 The ultimate Michael Jackson tribute band, Who's Bad, is set to perform on Saturday, March 9, 2013, at William Paterson University in Wayne. The concert will be held at 8 p.m. at the Shea Center for Performing Arts on campus as part of the "WP Presents!" series.
Tickets are available at $35 Gold Circle, $32 Rear Orchestra/Front Loge and $23 Rear Loge.
As the longest-running Michael Jackson tribute band and the only one to predate his passing, Who's Bad has captivated audiences globally. The band has an extensive song list that encompasses Jackson's musical career from as early as Jackson 5 to his later hits. Who's Bad has toured around the nation and internationally, selling out nearly 50 venues in the United Kingdom and its first tour in China. They have shared stages with music icons Aretha Franklin, The Four Tops, Boyz II Men and The Backstreet Boys. Their tribute to Michael Jackson is a high-energy, jaw-dropping performance with costumes and vocals similar to the King of Pop.
For additional information or to purchase tickets, please contact William Paterson University's Shea Center Box Office at boxoffice@wpunj.edu, call 973.720.2371 or visit www.wp-presents.org.
03/01/13