Sociology Professor Sheetal Ranjan Named to New Jersey Study Commission on Violence
Ranjan is an expert in issues of violence against women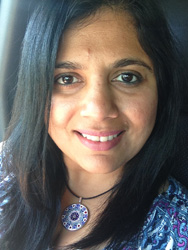 Professor Sheetal Ranjan, an expert in issues of violence against women and an associate professor of sociology at William Paterson University, has been appointed to the newly formed New Jersey Study Commission on Violence.
The commission was established through recent legislation that declares violence as a public health crisis in New Jersey. Among the Commission's responsibilities are to study and make recommendations regarding funding sources that seek to reduce violence and access to mental health treatment. Professor Ranjan was appointed to the nine-member commission by General Assembly Speaker Sheila Oliver.
"Violence is a public health problem that has a substantial impact on individuals and families, as well as entire communities," says Ranjan. "Violence has physical, emotional, mental health, and economic impacts. It is therefore imperative for communities to pay urgent attention to violence prevention. To that end we need to educate communities to develop strategies to prevent violence within families and neighborhoods at large."
Ranjan has studied issues of violence for nearly two decades. She serves as a project director for a six-year initiative at William Paterson University funded by the U.S. Department of Justice's Office on Violence Against Women. This initiative, co-directed by the University's Women's Center, has received $600,000 in grant funds for training and preventative education about domestic and dating violence, sexual assault, and stalking in university environments. Additionally, she serves on Bergen County's Domestic Violence Advisory Board, Human Services Advisory Council, and Children and Families Committee. Ranjan has received numerous awards, recognition, commendations, citations, and legislative resolutions honoring her service to the community on violence against women related issues. She is a resident of Teaneck.
11/25/13