William Paterson University Receives Funding from Geraldine R. Dodge Foundation in Support of Integrating Arts with Science and Math in Paterson School
$75,000 grant promotes linking arts and sciences for richer student engagement in arts, science, and math.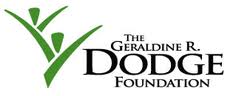 William Paterson University has received a $75,000 grant from the Geraldine R. Dodge Foundation to develop a pilot program in two Paterson public schools that promotes the interrelationships among disciplines in the arts and sciences.
William Paterson's College of Education will work in partnership with the University's College of the Arts and Communication and College of Science and Health and the Paterson School District to build a model program that integrates the arts and creative thinking with academic achievement in math and science. The grant includes funding for two professors in residence, who have expertise in art, to be placed in Paterson School No. 2 and School No. 7 for the 2012-13 school year. It also will provide support for professors across the three colleges at William Paterson to collaborate and work with teachers and principals in the two Paterson schools to develop curriculum in which art activities are meaningfully interrelated with math and science.
In addition, the grant from Dodge will provide much needed resources to the Paterson schools for art and creative activities, for richer student engagement in science and mathematics, and for field trips to explore, appreciate, and experience rich art/science/math interrelationships throughout the community.
"We are very excited at the opportunity to partner with the Dodge Foundation to support the integral nature of art for the study of science and math and the importance of these subjects to the study and production of art," says Dr. Candace Burns, dean of the College of Education at William Paterson University. "We believe that all students deserve to engage in a rich curriculum, which not only includes art, but which views arts and creativity as vital for all students."
Dr. Donnie Evans, superintendent of the Paterson School District, expressed his strong support and enthusiasm for the project. "We are excited about the professional growth opportunity this project will afford our teachers as well as the resulting academic enhancement for our students."
Contact:
Mary Beth Zeman, William Paterson University, 973-720-2971, zemanm@wpunj.edu
Terry Corallo, Paterson Public Schools, 973-321-2430, tcorallo@paterson.k12.nj.us
04/16/12