WP 88.7 Brave New Radio Nominated for Seven Intercollegiate Broadcasting Awards, Including Best Station
University's radio station scores big with seven nominations for excellence in radio in national contest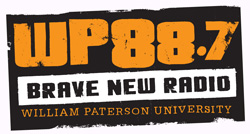 WP 88.7 Brave New Radio, the University's student-run FM radio station, has been nominated for seven 2012 Intercollegiate Broadcasting System (IBS) awards, including best radio station. The awards will be announced on Saturday, March 3, during the 72nd Annual IBS Conference at the Hotel Pennsylvania in New York City.
The station is nominated for Best College/University Radio Station, more than 10,000 enrollment, along with stations at Western Kentucky University and Columbia College in Chicago. The station was also nominated in a wide range of other categories, including news and public affairs, sports, production, and on-air. Specifically, the stations received nominations for Best Campus News Coverage, Best News Interview, Best Sports Talk Program, Best Event Promo, Best Talk Program, and Most Creative Show.
"Being nominated for best station in the nation is truly a testament to all the hard work the students put in at WPSC," says Rob Quicke, assistant professor of communication and general manager of the station. "I also congratulate all the students who have been nominated for the IBS awards this year."
"This is distinctive company," says Stephen Hahn, associate provost and interim dean of the College of the Arts and Communication. "It is extremely impressive that WP 87.7 is represented in so many categories, particularly in the category of best college radio station. My congratulations to general manager Rob Quicke, the part-time staff, and all the students who have contributed to make this happen."
IBS is a not-for-profit education association founded in 1940 that serves not-for-profit collegiate radio stations and webcasters, as well as high school and community radio stations and webcasters.
02/24/12