William Paterson University's Distinguished Lecturer Series Features Leading Educator Diane Ravitch on October 13
One of the nation's leading authorities on American education history and policy, Ravitch will speak about issues related to test-based accountability and school choice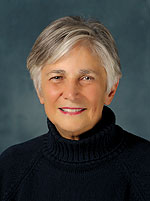 Diane Ravitch
Diane Ravitch, one of the nation's leading authorities on American education history and policy, will discuss issues related to test-based accountability and school choice on Thursday, October 13, 2011, at 7 p.m. as part of the 32nd season of the Distinguished Lecturer Series at William Paterson University in Wayne.
Tickets are $10 for the general public; $5 for William Paterson alumni, faculty and staff; and free for William Paterson students with a valid ID. To purchase tickets, please call the Shea Center Box Office at 973-720-2371 between 10 a.m. and 5 p.m. or purchase online at www.wpunj.edu/dls. The lecture will take place in Shea Center on the campus in Wayne; please allow ample time for parking.
The 2011 recipient of the Daniel Patrick Moynihan Award presented for the use of social science for the public good, Ravitch will discuss her beliefs about school reform, then offer a roadmap for getting schools back in track.
Ravitch is the author or editor of more than 20 books. Her most recent book, The Death and Life of the Great American School System, examines how testing and choice are undermining education. A historian of education and a research professor of education at New York University, she is a nonresident senior fellow at the Brookings Institution in Washington, D.C. From 1991 to 1993, she was assistant secretary of education and counselor to Secretary of Education Lamar Alexander in the administration of President George H.W. Bush, and was responsible for the Office of Educational Research and Improvement in the U.S. Department of Education. As assistant secretary, she led the federal effort to promote the creation of voluntary state and national academic standards.
Her Distinguished Lecturer Series appearance is produced in conjunction with William Paterson University's College of Education.
09/12/11