William Paterson University's Center for Chinese Art to Hold Chinese New Year's Celebration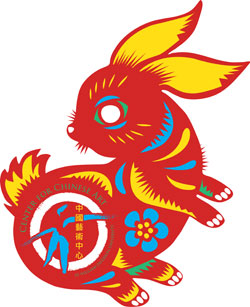 William Paterson University's Center for Chinese Art will usher in the Year of the Rabbit on Thursday, February 17 with a celebration that includes demonstrations of Chinese art, and performances of traditional Chinese music and dance. Chinese food will also be served. All events are free and open to the public, and will be held at the University's Power Art Center, 25 Power Ave, Wayne.
The day's events will begin with a program on the art of Chinese ink painting by Liu Yong, a renowned Chinese artist, photographer, and arts editor, at 3:30 p.m. Musical performances will be held from 5 to 8 p.m., also in the Power Art building. Performers from the CBA Culture and Arts Center will present Chinese music and a Chinese lion dance. Bao'an Cao will play the erhu, an ancient Chinese string instrument. The William Paterson University Percussion Ensemble will also perform.
For additional information, contact the Center for Chinese Art at ccart@wpunj.edu or 973-720-2799.
# # #
02/10/11