New E-book Acquisition Plan Is Made Accessible
The Cheng Library recently began purchasing ebooks using a patron-driven acquisition plan.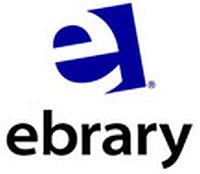 This fall, the Cheng Library began piloting a new business model for purchasing ebooks. In this plan, the selection of content for the Library's collection is placed directly in the hands of the user.
This business model is referred to as Patron-Driven Acquisition (PDA) meaning that purchases of ebooks are made only for the titles that patrons have selected and used. Approximately 10,000 ebooks in the Cheng Library's online catalog are part of this new purchase program. The program is transparent, meaning that the catalog records from the PDA pilot collection cannot be distinguished from the records for any other title that the Library already owns.
As library users browse the online catalog and review the list of book and media titles in their search results, they may see ebooks that the Library owns and others that are part of the PDA plan. By selecting and viewing an ebook in the PDA collection, the user will actually initiate a purchase for that title for the Cheng Library.
Collection development is an imprecise endeavor, and some books in the library's collection, even though selected with the best information and intentions, may yet remain unused. In contrast, the PDA model permits academic libraries to offer thousands of ebooks to their users, but only pay for the titles that are viewed.
The Cheng Library's PDA collection, from the vendor ebrary, includes ebooks in heavily used subject areas: business, history, nursing, sociology, environmental science, criminal justice, and sports management.
The Association of College and Research Libraries named the patron-driven ebook acquisition model as one of the top ten trends for academic libraries in 2012. While this business model is partly based on economic efficiency (buying only what you use), it also facilitates the aspiration of academic libraries to align their collections with the needs of their users.
Pamela Theus, Assistant Director for Resource Management, said, "We are pleased to present these 10,000 additional ebook titles to our faculty and students for consideration. The PDA model allows the Cheng Library to promote a user-centered philosophy in collection development. Over the next few months, we will be watching the statistics closely to gauge the success of this program."
October 14, 2013