Wired Access
Overview
---
Every dorm / apartment room has 1 port allocated per student for network connectivity. All Operating Systems and machine types are supported (Windows, Linux, Apple) via the wired network. Home networking devices (routers, switches, wireless access points, hubs) are not permitted, will not work with our network, and will be confiscated when discovered.
To Get Started:
---
1. Plug in machine to your assigned network port. The port should go up and you should obtain an IP address (149.151.x.x). If you are unable to obtain an IP address, please report the problem to ResNet or fill in the smartphone mobile "Report a Problem" form so that they can verify your network jack connectivity.
2. Check your TCP/IP settings to ensure the "Obtain IP address automatically" and "Obtain DNS server address automatically" are checked.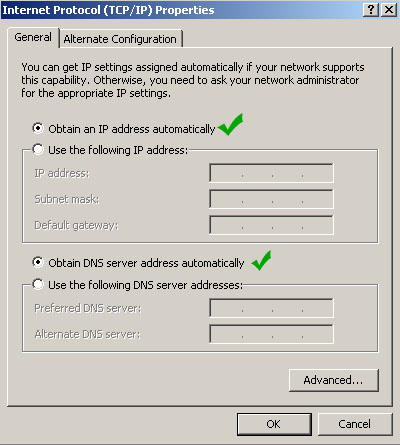 3. Open your web browser. The Clean Access Network Authentication page will open automatically.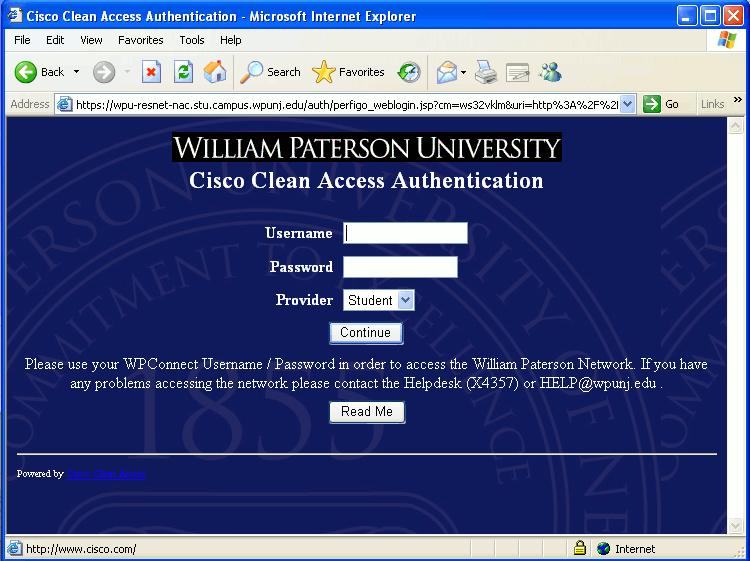 4. Type in your wpconnect username and password (MAC and Linux users stop here. you do not need to install the Clean Access (NAC) Agent and may now use the internet and other services.
5. Click on the 'Launch Cisco NAC Windows Agent' button (See below). If you receive a message regarding Active X or Java, click on OK or Allow.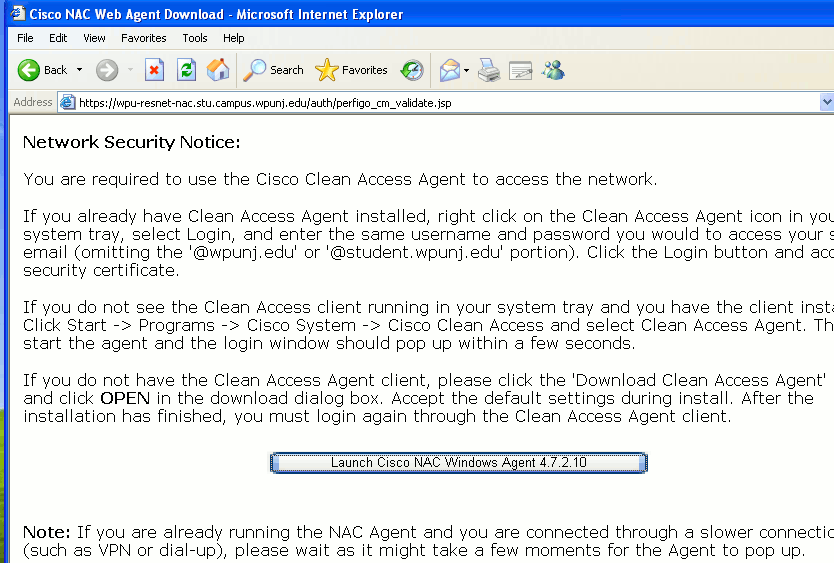 6. Proceed with the installation (Follow all on screen instructions until cisco NAC Agent is installed.
7. Once the Clean Access (NAC) Agent is installed, you will be prompted to log in again. Enter your WPconnect username / password and click on login.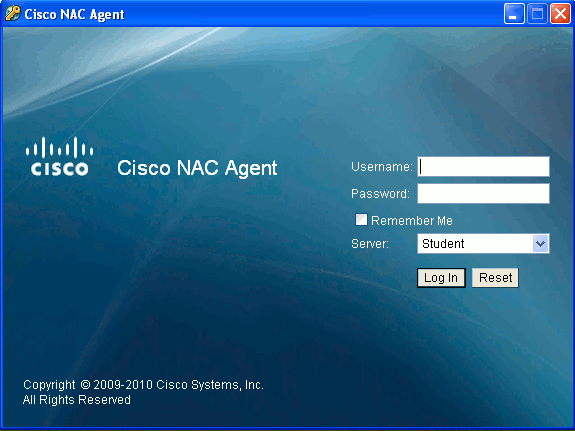 8. The Agent will scan your computer to verify that you have proper virus protection and the latest Windows Updates.
a. If your computer does not meet the requirements, you will be granted temporary access click on Repair and follow the on-screen instructions to satisfy the requirements.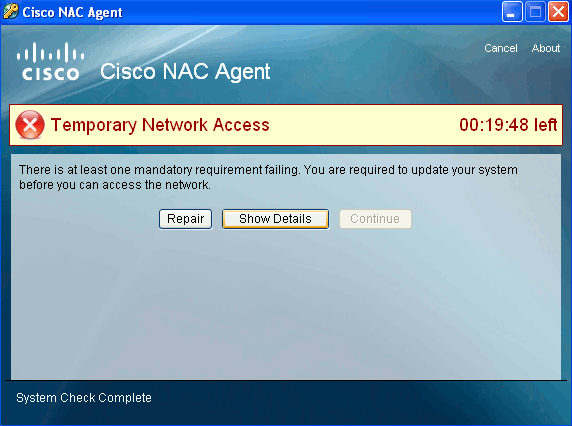 9. Once you have satisfied all of the requirements, you will receive a message that you are successfully logged into the network. Click on OK.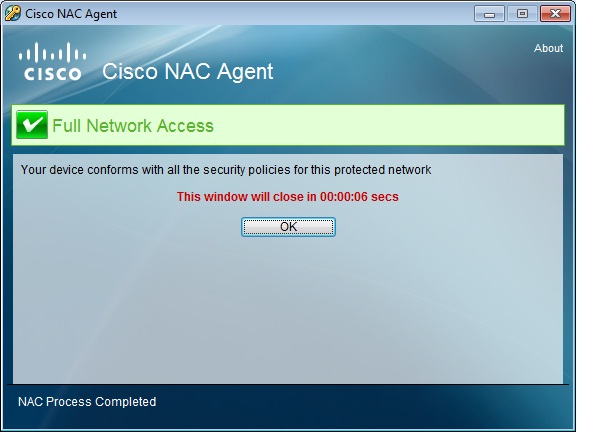 You should now have full access to the WPUNJNet.
William Paterson University
300 Pompton Road
Wayne, New Jersey 07470
973-720-2000