Spring 2014 Services

For information or appointments contact the CTLT:
Email: The Center for Teaching & Learning with Technology
Phone: (973) 720-2659 or -2451
Location: Cheng Library 120e, h, i, j, k

Solutions for integrating technology with teaching & learning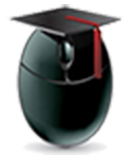 Please pick a time from the schedule linked below or and set up a session on your own time using the contacts above

Academic Integrity

An open discussion academic integrity in both online blended courses and will explore strategies to curtail cheating.

Active Learning

Active learning is an approach to instruction in which students engage the material through writing, talking, listening, and reflecting in contrast to more passive modes of instruction. Participants will will explore the pros and cons of active learning along with strategies implementing it.

Course Design Principles

By reviewing a course design model, the participants will get a big picture of a process of making a complete course design.

Flipped Classes

Flipped classes put student engagement at the center of the learning process. In this seminar, participants will explore the reasons and strategies for using flipped classes.

Introduction to teaching blended courses

Best practices for teaching courses that combine online and traditional learning.

Syllabus Design Principles

Learn how to create a syllabus that highlights your teaching style and learning objectives.

Quality Matters

Coming soon!