So, you have to get your football fix, eh? Here are a few tips in case you're having trouble getting your TV hooked up. The school does repairs on a "best try" basis. If there are any problems, a team from our Instruction and Research Technology, Broadcast Production Support group, will get to your issue shortly, but it may not be able to get there right away.
1. Connecting cable to your TV.
a. Find the cable port in your room. You may have to look behind the beds or the desks. It may be part of the same panel as your telephone or network connections.
b. Take your cable (this is not provided by the university) and screw one end into the connection on the wall.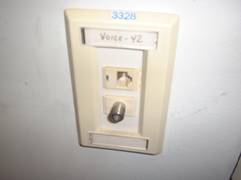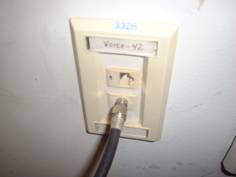 c. Look on the back of your TV for a similarly shaped connection, and screw the other end of your cable onto it.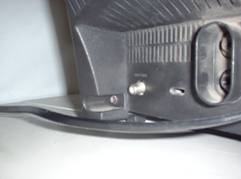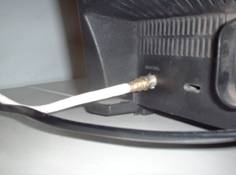 d. Congratulations, you've just started your college education!
2. You must go to program or setup, and autotune or autoscan for your channels (Different TV's will have different wording for their specific setup, however it will be something similar to this.) Once you have auto scanned, you should be receiving all of your channels.
a. Use your TV remote (A universal remote, usually will not work for this, and there is no way to further help without your TV's original remote.)
b. If your TV has a menu option, either on the front panel or the remote, press it. This will (and I know this sounds unlikely, but trust me) open up a menu.
c. Every TV is different, but look for a setting that says "TUNER" or "CHANNEL"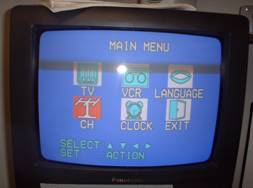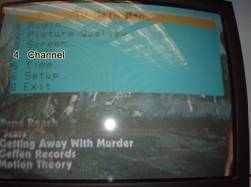 d. For some TVs, these options will open a second menu, but most have the choices right there. Either way, the "TUNER" or "CHANNEL" menu option will give you a number of choices. These choices will affect what your television will receive.
e. If your TV is set to "ANT", "ANTENNA", or "AIR", you will only get the non-cable channels, so you don't want to have your TV set to any of those.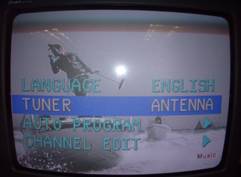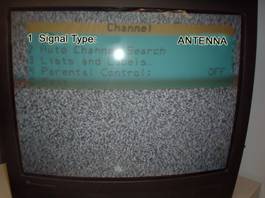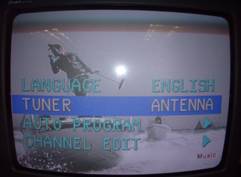 f. Set your TV to "CABLE", "STD", "CATV", "STANDARD", or "AUTO" to get the full range of channels offered by our campus' fine cable system.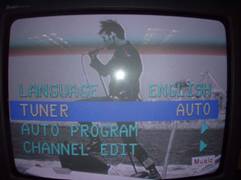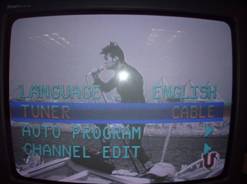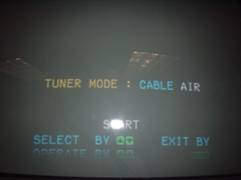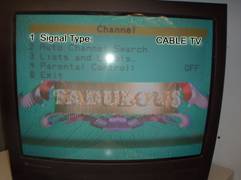 g. While unlikely, we have also run across this being a physical switch located on the TV near the connector labeled similarly, please make sure it is set for the cable setting.
h. Certain older TV's are not able to receive Cable channels, the only thing we can suggest for you at that point is to tune the cable channels through an old VCR.
3. If there is still a problem receiving cable, please fill out a ticket with the WPUNJ Web Help Desk.
a. If there's a massive problem this repair form will have updates on it.
b. You will only have to send one request. If you provide an e-mail, the automatic response that you receive will confirm that we received your request, and it will be handled when possible.