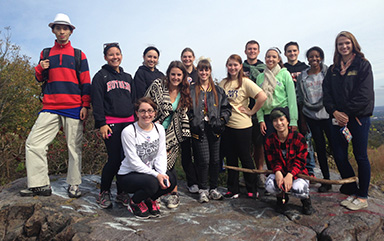 Welcome to the William Paterson University Honors College Archives. Below you will find previous Honors College publications by year. Click on the links to access University Honors College newsletters, Honors Week Programs, and other Honors College reports.
---
Honors College Handbooks
Each year the Honors College publishes a Student Handbook. The handbook outlines the policies and procedures of the University Honors College as well as the roles and responsibilities of Honors students. Click on the links to view previous Honors College Handbooks.
---

Honors College Newsletters
The Honors College publishes a newsletter several times per semester. The newsletter showcases the work of Honors students and highlights their accomplishments. Click on the links to view previously published Honors newsletters.
Fall 2007-Spring 2008
Fall 2008-Spring 2009
Fall 2009-Spring 2010
Fall 2010-Spring 2011
Fall 2011-Spring 2012
Fall 2012-Spring 2013
Fall 2013-Spring 2014
Fall 2014-Spring 2015
---
Honors Week Programs
Honors Week, held annually in April, showcases the work of the students who are completing one of the Honors College Tracks. The week consists of project presentations and a banquet for graduating Honors students and their parents. Below are Honors Week programs from previous years. Click on the links for more information about Honors Week and to view previous Honors Thesis projects.